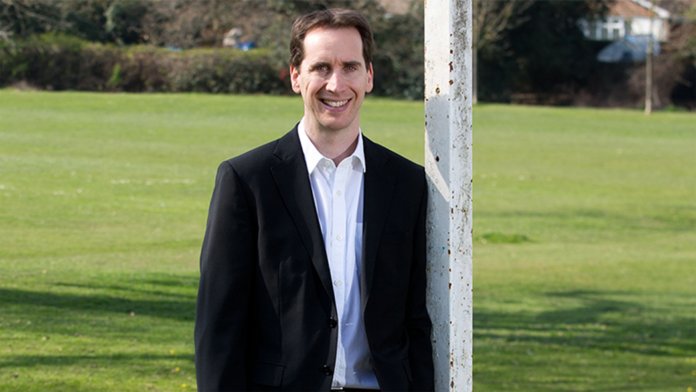 Mr Mark Bullingham
Chief Executive Officer
The Football Association
DE13 9PD
Friday 8th January 2021
Dear Mr Bullingham,
We wish to raise with you our concerns about the possible link between footballers heading the ball and degenerative neurocognitive diseases such as Dementia.
Over recent months, we have been calling for more research into this complex issue of public safety. This culminated in two letters we organised in conjunction with Mickey Ambrose, one signed by Parliamentarians, the other signed by former players being sent to Oliver Dowden, Secretary of State for Digital, Culture, Media and Sport, and Julian Knight, the Chair of the DCMS Committee.
In the letter, we noted the landmark field study and subsequent measures taken. We praised this work but highlighted what we believe to be gaps in the scope of research. We went on to urge Parliament to review the current science, safety measures and whether more should/can be done to protect footballers in the UK.
The letter received significant media coverage, including on the BBC, Sky, and Daily Mail.
We followed up our letter by commissioning a poll around the issue and we are happy to share the results with you.
Asked, "Some pressure groups have called for Parliament to look at the matter of consistently heading the ball and potential health issues later on in life associated with this.
Following this information, which statement, if any, best describes your views? Over a third (36 per cent) agreed that "It seems sensible that Parliament looks at this important safety issue, even if the FA do so" and over one in five (23 per cent) agreed that MPs should look at this issue if the FA doesn't.
Fewer than a quarter (23 per cent) of those who responded, thought Parliament should not "interfere in the administration of football" even over safety fears, and 19 per cent of respondents were not sure.
The Censuswide Poll, of over 2,000 (2,011) nationally representative UK adults, including around half (54 per cent) who identified as football or sports fans, found strong support for further research, with 36 per cent of respondents agreeing that more research is needed such as looking at how heading the ball impacts on amateur players and female professionals. Just over a third (34 per cent) agreed that Football's authorities, such as the FA and Premier League, should be guided by the science and research.
This compared to just under one in six (15 per cent) who agreed with the statement, "Heading the balling is part of the game and should not be restricted including in training".
Interestingly, the public appear evenly split on the need for further restrictions. Asked, "Last year, research suggested a possible link between constantly heading a football and degenerative neurocognitive diseases such as dementia. The research looked at over 7,000 male professional players in Scotland. It found these former players were nearly 3.5 times more likely to go on to contract these conditions. Following the research, the FA and other bodies brought in some restrictions such as banning header training for children.
Following this information, which statement, if any, best describes your views?" – A third (33 per cent) supported the restrictions but felt they did not go far enough. While three in ten (30 per cent) thought the restrictions were about right, and one in six (16 per cent) thought the restrictions were another example of health and safety culture and did not support them.
A further question that we have yet to publish, asked the question, "What do you think should be the top priorities in the world of football today? Just under 39 per cent agreed with the answer "Further research on the impact of heading on head injuries within the sport. By comparison, 24 per cent felt it should be the total removal of VAR.
Today, we have seen the announcement of a package of measures announced by the PFA on this issue. We welcome this bold and overdue action and would like to ask you the following questions:
Will the FA follow the PFA in recognising neurocognitive disease as an industrial disease?
Will you commit to offering additional advice and guidance to amateur players around heading the ball, including limits on heading the ball and mandatory recovery breaks?
Will the FA back "concussion replacements" at all levels of the game?
Will the FA commit to introducing a concussion awareness programme, along the lines of rugby's Headcase Programme?
Finally, would the FA support a review of the science and current safeguard by Parliament to give comfort to the millions of players in the UK?
We would be more than happy to meet with you, or your colleague to discuss this matter further.
Yours sincerely,
Alistair Thompson
UK Campaign Director
Kemp House, 160 City Road, London EC1V 2NX