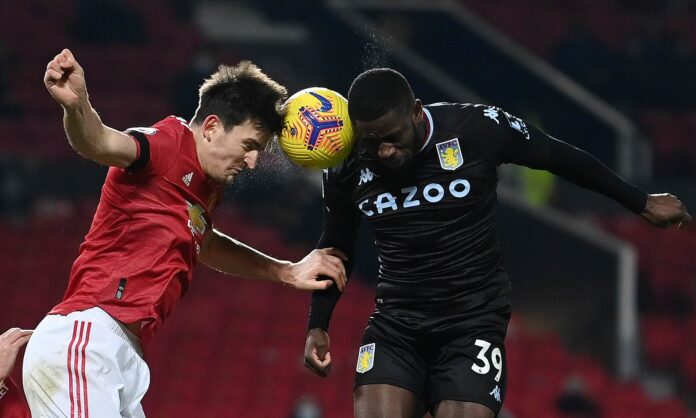 The sports think-tank and campaign group, FIFA Ethics & Regulations Watch (FERW), welcomes today's announcement by the Digital, Culture, Media and Sport Select Committee to hold an inquiry into the link between repeatedly heading a football and dementia.
The powerful Parliamentary Committee, chaired by Julian Knight MP, will make the commitment later today, alongside a call for evidence from football's bosses, past players, doctors and dementia charities.
It is expected that the MPs will also want to hear about what other sports are doing to address the concerns around sport-related concussion and their long-term effects and best practice from around the world. 
The announcement of the inquiry is a major victory for FERW, which coordinated two letters calling for the inquiry. The first letter addressed to Oliver Dowden, the Secretary of State for Digital, Culture, Media and Sport, was signed by Mickey Ambrose, formally Charlton and Chelsea, and by Clive Wilson (ex-Chelsea & QPR), Dean Wilkins (ex-Chelsea & Millwall), Vinny Samways (ex-Spurs), Mark McCammon (ex-Charlton), Phil Brown (ex-Hull City Manager), Peter Reid (ex-Everton and England), Viv Anderson (ex-Nottingham Forest and England) and Darren Moore (Doncaster Rovers Manager and ex-West Bromwich Albion). It said:
"We are writing to you as former professional footballers, who have played at all levels of the game, including representing our country.
"Last year saw the publication of a landmark study (the FIELD study) that sought to identify whether there was any link between heading the ball and an increase in the incidence of degenerative neurocognitive disease.
"While the report said there was no definitive link, it confirmed that players were three-and-a-half times more likely to die of dementia and other neurological diseases than the general population.
"Following the study's publication, the FA in parallel with UEFA's medical committee published new guidelines that apply to all young players.
"Measures included a complete prohibition of header training for children below the age of 12 and a graduated process to headers there-after.
"We welcome these measures but believe they do not go far enough."
An almost identical letter, signed by a cross-party group of MPs and peers was sent to Julian Knight, the chair of the Digital, Culture Media and Sport Committee, call for an inquiry.
Signatories of this letter include former Secretary of State for International Development Hilary Benn, former Labour leader Lord Kinnock, Conservative MP Peter Bone, DUP MP Jim Shannon, Lib Dem MP Daisy Cooper, and Labour MPs Grahame Morris and Jamie Stone. 
Alistair Thompson, FERW's UK Campaign Director commented:
"This is an important step which will review the latest scientific evidence and test whether those who run the football and other sports are doing enough to protect their players from a concussion and potential brain damage. Significantly, this Committee can put pressure on the Government to take action if they find current safety measures and restrictions are inadequate."  
He added:
"We are particularly keen for the Committee to explore the idea of a UK-wide minimum concussion standard, based on work undertaken in Scotland and whether NHS data can be used to provide a clearer picture to the scale and severity of the problem and more widely to a sports-related concussion. This must include trying to make sure those impacted are receiving the medical care and support they so desperately need." 
The announcement of an inquiry follows the publication by the Professional Footballers' Association (PFA) of an action plan to address the link between heading the ball and degenerative neurocognitive diseases including dementia.
In a statement, released in January, the PFA agreed to set up a dedicated dementia department, committed to campaigning to have brain degeneration in footballers recognised as an industrial disease and announced a package of sweeping measures aimed at assisting the large number of former players affected.
Other measures included the appointment of Dawn Astle, daughter of the late West Bromwich striker Jeff Astle and Rachel Walden, daughter of the late Portsmouth wing-half Rod Taylor, to oversee the review of the protection of current players which might include a reduction of header training, mandatory recovery breaks between header training sessions and the permanent introduction of concussion subs, following a trail which started last month.
Mr Thompson concluded:
"Sport provides a huge range of physical and mental health benefits, so we do not want to deter anyone playing them – but we do want them to be as safe as possible. This means looking at the latest evidence, educating players and coaches about any issues such as sport-related concussion, and if needed, tweaking the rules to protect participants."
Read more: https://www.dailymail.co.uk/sport/sportsnews/article-9318899/Concussion-sport-inquiry-launched-Government-bid-tackle-growing-issue.html