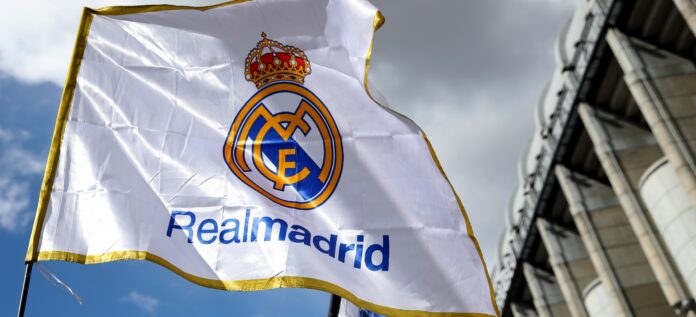 Real Madrid's controversial sponsorship deal with Saudi Arabia is also expected to involve the women's side.
According to The Times, leaked documents suggest the club will accept a 150 million euro deal from the state-owned Qiddiya project for the next 10 years. Qiddiya is a multi-billion dollar tourism project in the vicinity of Saudi capital Riyadh, which aims to host "entertainment, sport and the arts".
The willingness to promote Saudi tourism is quite clearly at odds with Real Madrid's purported values surrounding their Femenino side.
Saudi Arabia has one of the worst records in the world for women's rights. Amnesty and the Human Rights Watch have both noted grave concerns about the arrest of women's rights activists in recent years and the concept of 'male guardianship', a system where every woman must legally have a male guardian – typically a member of her family – from birth until death.
Women cannot marry or, perversely, leave a domestic violence shelter without the consent of their male guardian. Laws also restrict their choice of clothing and make-up, as well as the amount of time they spend with men who are not related to them in a day. Until 2019, many public places such as restaurants had separate entrances to segregate genders.
In sport, it was only six years ago that Saudi Arabia wanted to host an Olympics without women, with Prince Fahad bin Jalawi al-Saud telling the Saudi Olympic Committee that society was still "very conservative" and would have "a hard time accepting that women can compete in sports".
Clerics in the country denounced its female Olympians who took part at London 2012, despite the women being accompanied by a male guardian and covering their hair.
In light of these views, the prospect of the state sponsoring a women's football team is utterly nonsensical but represents another attempt at 'sportswashing' – an attempt to garner international influence and positive PR by investing in global sports teams.
Such accusations have been levelled at the current owner of Manchester City, Sheikh Mansour, who has invested over £1 billion to transform City into a European superpower.
Arsenal have also drawn criticism for a similar sponsorship deal after agreeing to wear 'Visit Rwanda' on players' shirt sleeves, even though the Human Rights Watch have accused the Rwandan government of various abuses including torture.
Despite some reforms, women's sport is still facing an uphill struggle in Saudi Arabia. It was only in September 2017 that women were permitted into the national stadium for the first time, and even then, they were assigned a specific section of the ground away from men.
The first women's football league in the country – the Saudi Women's Football League (WFL) – only kicked off in November 2020. The opening games were not televised and religious clerics continue to publicly oppose women taking part in football, suggesting it would lead them to engage in immoral behaviour.
The league's opening was postponed due to coronavirus, and, indeed, the pandemic's impact on football clubs may be a motivating factor in Real Madrid's own willingness to turn a blind eye to the implications of their sponsorship deal.
The Spanish champions ought to be making up for lost time, having only merged with Club Deportivo Tacón to establish a women's team in 2014 and finally re-branding completely as Real Madrid Femenino last year. When the club had been approached about forming their own women's side in the late 1990s, they refused, insisting it would not be economically viable.
Perhaps, it is those financial concerns that have motivated Real to seek a financial advantage over the other team's in the women's Primeira Division. Even if a cut of such a large sponsorship deal would be beneficial to Real Femenino, it would raise serious questions about the integrity of the division, if one side were to benefit from sportswashing in such an overt manner.
Even if Real Madrid are willing to overlook the sporting ramifications of the deal, it is impossible to disregard the ethical complications of allowing Saudi Arabia to use their women's team as a thinly-veiled and morally bankrupt PR stunt.
by Dr Katherine Lucas
Kat is a journalist and author with an interest in how politics and sport intertwine. She has written for a variety of national newspapers and is a member of the Football Writers' Association (FWA) and Women in Football (WIF).