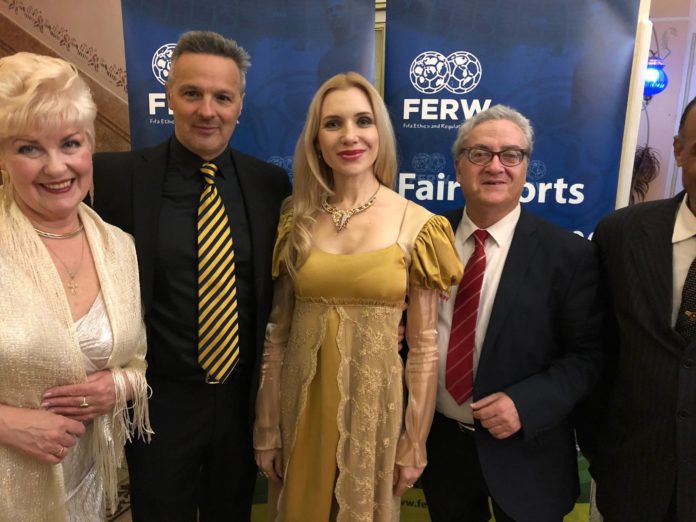 On Saturday, FIFA Ethics and Regulations Watch (FERW) sponsored a gala dinner in Milan, Italy, with the participation of celebrities, politicians, and businessmen. FERW presented its plan and vision to the audience who expressed their support for its work.
Participants hailed FERW's mission and considered it a new type of work that joins in human rights and sports together and makes sure politicians do not damage social relations.
Hal Dog, Norwegian artist, declared his support for the organization which he described as a unique initiative that serves humanity and gives chance to people across poor countries through its CSR projects.
Orazio Venuti, event expert and consultant, stated that FERW must extend its work to Europe and work with its football associations. He added that sports should be free of any human rights violations and politics should always be out.
Elena De Bacci, Chairman of Public Relations at FERW, announced that the organization is planning to establish a board of experts to give it policy advice.
FERW is an independent organization covering the work of FIFA through close observation and monitoring. The organization's goal is to make FIFA "corruption free" by the constant follow-up to make sure the agency and its staff are in abidance with the international and external laws and regulations.