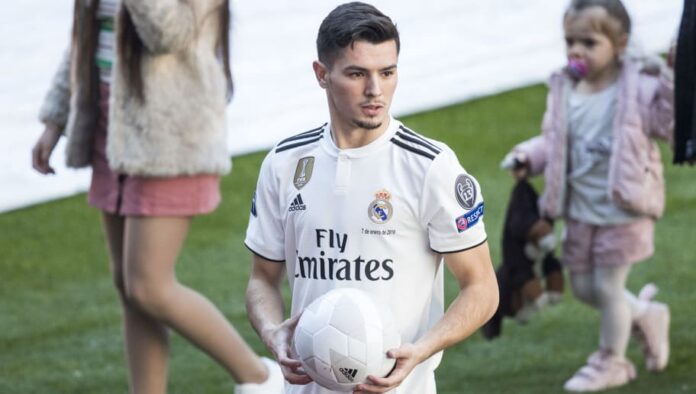 Earlier this month, a deeply concerning story appeared in the German publication Der Spiegel and was subsequently covered in the UK media.
The article, written in conjunction with the organisation European Investigative Collaborations (EIC), refers to the Premier League's investigation into Manchester City.
Specifically, the article reports on three alleged offences: the treatment of underage players, financial irregularities relating to sponsorship payments and the final issue relating to the former manager Roberto Mancini.
The article referenced bundles of documents leaked by a whistleblower to the Football Leaks platform to support their allegations, all of which are publicly accessible on the web.
Der Spiegel has previously reported on hidden payments allegedly made by Manchester City to the agent of Jadon Sancho, who was 14 years old at the time.
However, a second case highlighted issues around Brahim Diaz' move from Malaga CF to Man City in late 2013. Again, Der Spiegel and EIC use emails, contracts and so forth to claim that rules were clearly broken and officials at the Club knew this.
In one deeply troubling email sent in April 2014, a club official says:
"…Vicky, does the journalist know Brahim is here? We have had him on train forms, which we are allowed to do, but as we have discussed before, we need to decide what to do with him longer term until he turns 16. Having him at our academy permanently until then is a big risk in my view.
"Also when he is 16, he can only join us if the parents move to Manchester for non-football reasons. We have done this successfully before, but again we need to be careful how this is executed."
While it is possible that there is an innocent explanation for this and the email might have been badly worded, Der Spiegel is very clear: Brahim was brought to England at a time when no official transfer was possible. Furthermore, the email I have quoted from strongly suggests that officials knew this and were not unduly panicked by being approached by a journalist as there was an established way of breaking rules designed to stop children being treated as nothing more than chattels.
So troubling are the implications of the allegations, backed up by an impressive amount of documentation, that last week we called on the Children's Commissioner for England and Parliament's Digital, Culture, Media and Sport to investigate both these very specific allegations against Man City and the wider issue of children in professional sport.
In our letters to Dame Rachel De Souza and Julian Knight MP, we acknowledge that both cases, highlighted by Der Spiegel occurred some time ago, but given the vast sums of money involved in football, the pressure for clubs to "win at all costs" and the reluctance of football's bosses to address other welfare issues, it would be reasonable to assume that this shameful and shoddy practice was not limited to Man City alone and other clubs might have also been engaged in this sort of morally bankrupt behaviour.
I sincerely hope other clubs are not involved and the incidents detailed by Der Spiegel were two isolated cases and have stopped, but until there is a comprehensive independent investigation, the stench of these allegations will linger on.