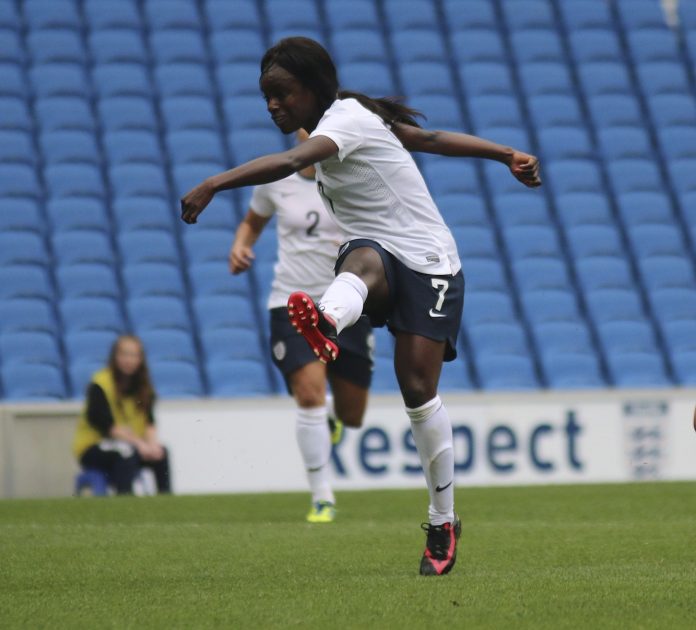 Eni Aluko, a prominent figure in football, has responded to the disturbing messages she received after sharing her thoughts on Declan Rice's potential transfer to Arsenal. These messages, which she described as racist, sexist, and misogynistic, came after Arsenal faced difficulties in negotiating a deal with West Ham United for the midfielder, with Manchester City eventually stepping into the race.
Aluko's theory suggested that Manchester City never had genuine interest in signing Rice, and Arsenal manager Mikel Arteta may have asked his friend and City manager, Pep Guardiola, to make a bid in order to push Arsenal's owners to meet West Ham's valuation and complete the deal. She drew upon her experience as the director of women's football for Aston Villa and as a sporting director for Angel City FC in Los Angeles, highlighting that such tactics are not uncommon in the industry.
In a Twitter thread, Aluko shared her suspicions about Rice's potential move and pointed out the disparity in response from critics who remained noticeably quiet. She emphasized that while disagreement is a normal part of the job, it should never be a platform for sexist, racist, or misogynistic behavior towards women in football. Aluko made it clear that she would not ignore such abuse for the sake of those who project their jealousy and insecurity through hateful comments. She reaffirmed that women in football are here to stay, possessing professional insight and experience that demands respect.
Aluko also posted a video on Twitter, accompanied by playful emojis, implying that the individuals who sent abusive messages had retreated. In her video, she expressed her amusement at the situation, reinforcing her resilience in the face of such negativity.
The agreement between Arsenal and West Ham for Rice's transfer has been tentatively reached, with £100m in guaranteed funds and an additional £5m in bonuses.
Eni Aluko's response to the abusive messages she received highlights the ongoing challenges faced by women in football. Her stance against sexism, racism, and misogyny serves as a reminder that diversity and equality are crucial elements for the growth and development of the sport.