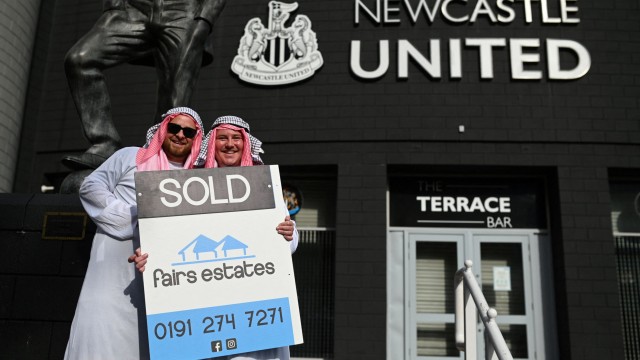 FIFA Ethics and Regulations Watch (FERW) express its deep concerns over the huge and rapid Saudi efforts in the sports sector which aims at whitewashing its human rights violations and abuses. The organisation warns key international stakeholders in the field not be involved in such efforts and plans whereby it's used to cover up continued human rights violations within the Kingdom and Yemen.
The recent ongoing changes to the Saudi league are alarming as we started to witness new strategy to attract super players to join the league not for the purposes of sports but to be used as a tool to market the image of the Saudi regime and further its economic plans where humanity seems to have no place.
FIFA Ethics and Regulations Watch ring the alarm and issue warnings to Football Clubs and players across Europe not to fall into the trap of Saudi plans or they will be part of the crimes committed against people over there.
With some of the largest annual salaries in sports history, the Saudi clubs are actively courting players, and the contracts might call for more than $1 billion in salaries for around 20 foreign players. After the 2022 World Cup, Cristiano Ronaldo has already committed to a deal with the Saudi club Al-Nassr, reportedly worth $200 million annually.
Despite hosting glamorous events, the Saudi government has been accused of intensifying its repression on peaceful dissent and increasing the number of executions. Hundreds of Saudi activists and dissidents are currently on trial or in prison, where they are receiving long punishments and some have been tortured. Many of them were even executed without fair trial.
Karim Benzema, one of soccer's best players at Real Madrid for more than a decade, has agreed to join the Saudi champion Al-Ittihad ans before that Christiano Ronaldo joined the Naser FC. Al-Nassr has Ronaldo, Al-Ittihad has Benzema and appears ready to sign Kanté, Al-Hilal is after Messi and Aubameyang, and Al-Shabab is also pursuing Aubameyang among the PIF quartet. Kanté has received an annual salary offer of roughly €100 million, while Benzema and Ronaldo earn about double that amount. Even these sums pale in comparison to the money promised to Messi. Messi represents Saudi Arabia as a tourist ambassador.
Previously, Saudi Arabia's sovereign wealth fund is organizing a global golf tournament through LIV Golf, which it reportedly owns 93% of. The tournament will take place in various locations around the world, including Mexico, Arizona, Florida, Australia, Singapore, Oklahoma, Washington DC, Spain, the United Kingdom, West Virginia, New Jersey, Chicago, Miami and Saudi Arabia. The championship will be held in Jeddah on November 3. However, some people are concerned that the tournament is being used to "sportswash" Saudi Arabia's human rights violations .