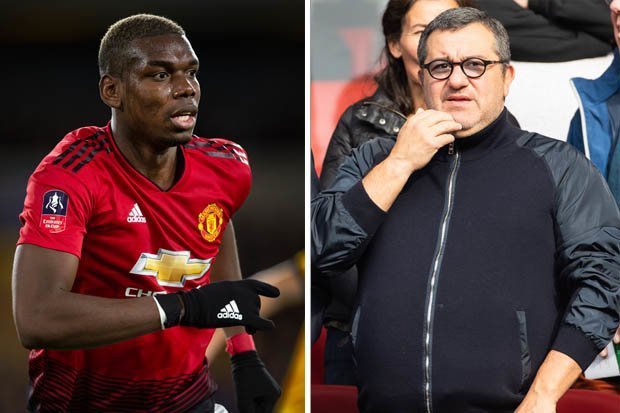 FIFA Ethics and Regulations Watch (FERW) calls on FIFA to provide the reasons for banning Pogba's agent Raiola from football activity worldwide.
Mino Raiola is one of the best-known football super agents, representing various high-profile players including Manchester United's Paul Pogba, LA Galaxy's Zlatan Ibrahimovic, Ajax's Matthijs de Ligt, Arsenal's Henrikh Mkhitaryan, and Juventus' Moise Kean.
Last Wednesday, Mr Raiola received a three-month ban by the Italian Football Federation from practising in Italy for undisclosed reasons stemming from transfer improprieties, that now has been extended to a global sanction by FIFA.
The ban begins immediately and will end after the English summer transfer window closes. FIFA's move is going to seriously affect Mr Raiola's global business, covering a large part of the summer transfer window.
As of today, FIFA's has not disclosed the reasons for the ban.
According to Mr Raiola, it was a sentence "based on false grounds and lies". As reported, Mr Raiola will take legal action, insisting the suspension follows his criticism of the Italian FA which he has called "weak and non-existent" and who he slammed over recent racism controversies.
In light of this news, FERW calls on FIFA to disclose the reasons for banning Mr Raiola and investigate similar cases worldwide.
Furthermore, FERW also calls on all agents, players, football clubs, and associations officials to abide by FIFA regulations and act in accordance with the FIFA Code of Ethics to ensure fair game and healthy competition.