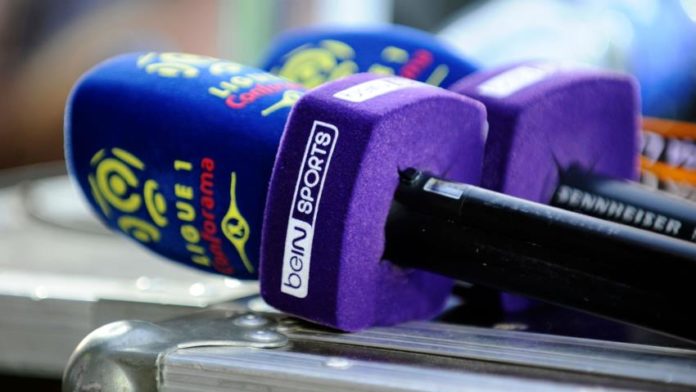 FIFA Ethics and Regulations Watch (FERW) demands FIFA's sanctions on Saudi Arabia and ArabSat after piracy has been confirmed.
On Monday, FERW welcomed the release of the joint statement of FIFA, Asian and European federations and leagues in Spain, Italy, France and England on the piracy of beoutQ channel and the illegal broadcasting of football championships.
According to FIFA's website, the investigation had undoubtedly confirmed that pirated broadcasts were made using the satellite infrastructure owned by the company (ArabSat) to operate satellites based in Riyadh.
Accordingly, FERW urged FIFA to take immediate and decisive action against Saudi channels and ArabSat for their explicit involvement in the illegal piracy of regional and international football broadcasting rights, despite the fact that BeIN Sports has exclusive broadcasting rights.
FERW confirmed that the adoption of Saudi channels (ArabSat) approach to piracy rights is an illegal measure, theft and bullying, which requires FIFA to protect the exclusive rights owned by the channel BeIN Sports in the Middle East and North Africa.
FERW stressed the responsibility of FIFA and the Continental Confederation to address the issue of intellectual property violations to broadcast football tournaments and stop violations of these rights, in particular, by taking steps against the legitimate institutions that are perceived to support such illegal activities, especially, ArabSat.
Saudi Outbound channels, which rely on the piracy of BeIN Sports rights, have not received any rights from FIFA, the continental or local federation in the countries to broadcast any international or local football tournaments, while BeIN Sports has exclusive rights to broadcast for these tournaments.
It is noteworthy that the joint statement of FIFA and the Asian and European federations and leagues Spain, Italy, France and England has confirmed that a leading company in the field of television broadcasting, MarkMonitor, has been commissioned to carry out independent research and detailed technical analysis of the beoutQ channel.
The report showed that the pirated broadcast of the beoutQ channel was carried out using the satellite infrastructure owned by ArabSat.
The statement pointed out that the broadcasting of the beoutQ channel is currently suspended, and called on the company (Arabsat) and all providers of satellite broadcasting services to stop and agree as of now to prevent the provision of a platform for piracy, which is causing harm not only to those who have obtained the legitimate rights, the masses and players, but also for sport that is being violated.
The statement stressed that denying access to broadcasting services would be a big step in stopping the illegal broadcasting of such channels as beoutQ, reiterating the commitment to end piracy in global sport.