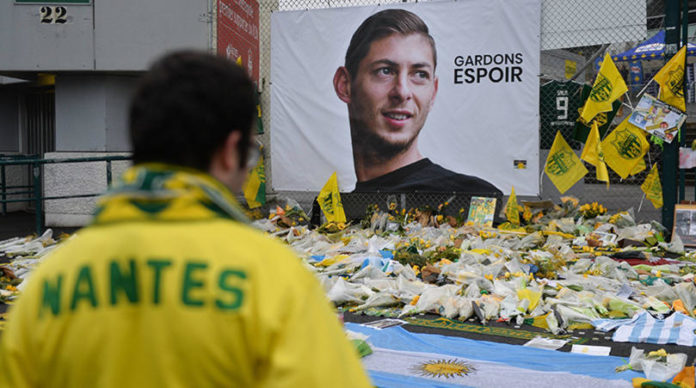 FIFA Ethics and Regulations Watch (FERW) strongly believes that FIFA should fine Cardiff for missing the payment deadline of the transfer fee for Emiliano Sala and ensure Nantes receives its due payment.
The 28-year-old Argentinian striker died in a plane crash in the English Channel on 21 January, two days after the Premier League club had made him their record signing.
Premier League side Cardiff failed to pay the first of three instalments for the £15m striker due on Wednesday, claiming that they want to wait for the investigation into the crash to be completed. Having received no payment, Nantes threatened to take the matter to FIFA's dispute resolution chamber.
According to FIFA's spokesperson, they are looking into the matter.
As Sala's move was an international transfer, it had to go through FIFA's mandatory system. As reported, the International Transfer Certificate (ITC) was completed, but it was registered with the Football Association of Wales and, therefore, confirmed Sala as a Cardiff player, which meant the Welsh club were liable to pay Nantes the transfer fee.
In light of this news, FERW calls on FIFA to investigate similar cases worldwide.
Furthermore, FERW also calls on all football clubs to abide by FIFA regulations to ensure that international transfers are conducted in accordance with agreements and justly to all parties of the deals.