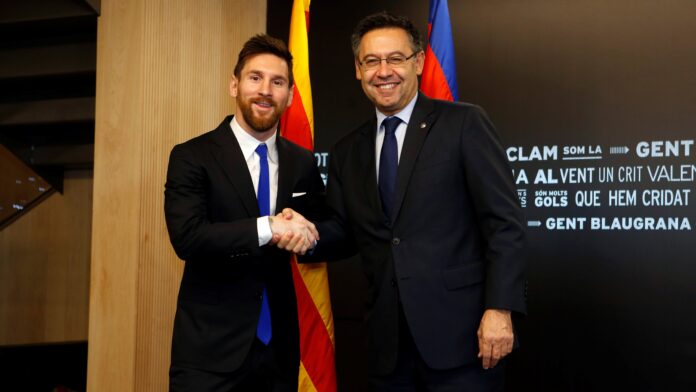 Like many football fans, we have been deeply saddened by the current crisis engulfing Barcelona – one of the biggest clubs, not just in Spain, but in the world.
The latest development, an investigation into corruption by the Catalan Police, reported in the El Mundo newspaper, sees a report being handed over to a judge investigating Barcelona's hiring of social media consultancy, I3 Ventures.
The allegation, according to El Mundo, is that Barcelona paid up to 6 times the industry rate for monitoring Barcelona's social media. Questions have previously been raised about the company after it was reported earlier this year that I3 ran negative stories about club figures who were in potential opposition to embattled president Josep Bartomeu.
Despite their contract quickly being cancelled, questions have lingered on. Indeed, it now seems likely that the police started their investigation shortly afterwards and have amassed sufficient evidence that they think is worthy of consideration by the investigating judge.
This by itself would be damaging and destabilising to one of the most recognisable and loved clubs in Europe, but Barcelona had already investigated these allegations. According to various news reports, the audit by international accounting firm PWC concluded that Barcelona did not commission I3 Ventures to run a smear campaign or pay over the odds – something El Mundo reports the police see as not conclusive.
This tragedy has also seen club captain and footballing icon Lionel Messi saying he wanted to leave Barcelona, possibly for the Premier League.
It has been suggested that he is not the only player who is deeply unhappy with the current situation and has at least one eye on a future outside Barcelona.
This crisis might seem like a little local difficulty, however, given the global recognition of Barcelona and its huge following, the implications are far-reaching. This is why FERW call on the sport's governing bodies to monitor the developing situation and swiftly intervene if any wrongdoing is confirmed, removing those responsible and supporting both a new board and the players.
More than this, however, this is not the first time questions have been raised around the running of some of football's "big clubs". Only this summer a Saudi-led group tried to buy Newcastle United, despite well-founded concerns about the human rights abuses and state-backed illegal streaming of football matches across the Kingdom.
Other concerns have been expressed over the links between the sport and sponsors with poor environmental records – a view we share.
This is why FERW believes that now is the time for a review of how our sport governs itself. To this end, we wrote to the English Premier League, setting out our beliefs that the time has come to strengthen the so-called fit and proper test, but now we would want to go further with two further demands.
The first is for a global fit and proper test. This standard should spell out clearly what is acceptable behaviour by potential owners, with those linked to human rights abuses or a pattern of polluting being shown the red card. These standards should be a minimum of what is expected, should apply to all owners and directors, and should be reviewed on an annual basis. They should be backed up by rigorous monitoring and training, and FERW would support and encourage all those involved with the management of a club to commit to a programme of CPD, such as the UEFA Certificate in Football Management or similar.
Secondly, to bolster the representation of fans at all levels of a club, at least one position should be reserved on the Board of Directors for such a representative. We strongly believe that constant, transparent and frequent dialogue with fans is vital to good management of all football clubs.
While there is much good work going on in our game today both at national and club level, FERW believes that we can do better and these proposals we hope will help the game avoid the two recent scandals of the attempted purchase of Newcastle by Saudi Arabia and the current troubles engulfing Barcelona in the future.