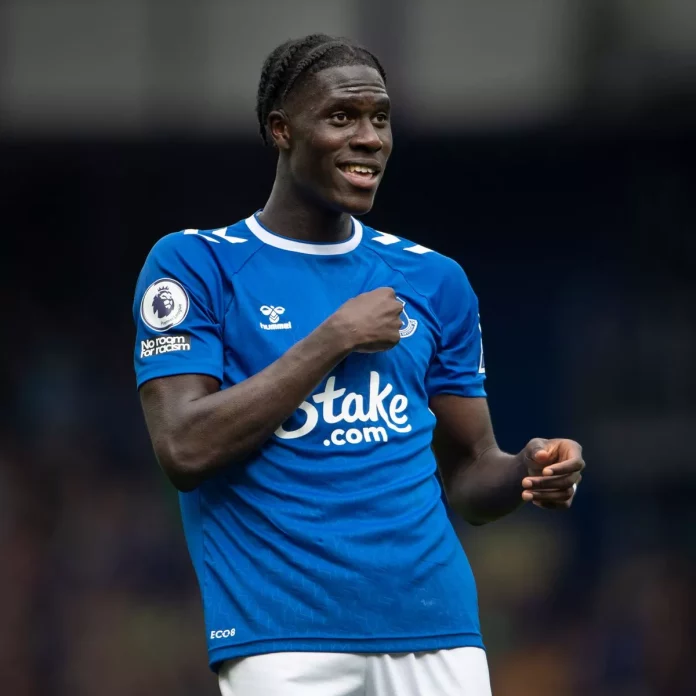 The FIFA Ethics and Regulations Watch (FERW) extends its strong support to Everton Football Club for their resolute condemnation of abhorrent racist abuse directed at midfielder Amadou Onana. FERW commends the Premier League club for taking a definitive stance against discrimination and for their commitment to upholding the values of equality and respect within the football community.
In an official statement, Everton FC made a public announcement revealing that their 22-year-old midfielder, Amadou Onana, who represents Belgium but originates from Senegal, had become the target of deplorable racist abuse on social media platforms. Everton's response emphasized their unwavering intolerance towards any form of discrimination and underlined their determination to combat racism in all its manifestations.
FERW recognizes Everton FC's immediate and proactive response to this distressing incident. The club's internal investigation and their willingness to collaborate with law enforcement agencies in identifying the individual responsible for the offensive post exemplify their commitment to accountability and justice.
Furthermore, Everton FC's call for a collective zero-tolerance approach is highly commendable. The club's advocacy for reporting such incidents to both social media platforms and relevant authorities aligns with FERW's belief in the importance of eradicating racism from the digital realm, the stadiums, and the broader society.
FERW also acknowledges Amadou Onana's resilience and professionalism, as he continued to contribute to his team despite the unfortunate incident, playing the entire duration of Sunday's Premier League fixture against Aston Villa.
Merseyside Police's active involvement in investigating this incident is crucial in sending a clear message that online anonymity will not shield offenders from consequences. FERW appreciates the commitment of law enforcement in collaboration with football organizations to ensure justice is served.
Leeds United's similar encounter with racist abuse, involving Willy Gnonto, further underscores the urgency of addressing this issue across football clubs. FERW acknowledges Leeds United's condemnation of such behavior and their pledge to uphold a zero-tolerance stance against racism.
FERW applauds Everton FC, Merseyside Police, and Leeds United for their resolute actions against racism and discrimination. These collective efforts serve as a reminder that the football community stands united in its commitment to eradicating hate and fostering an environment of inclusivity, equality, and respect.