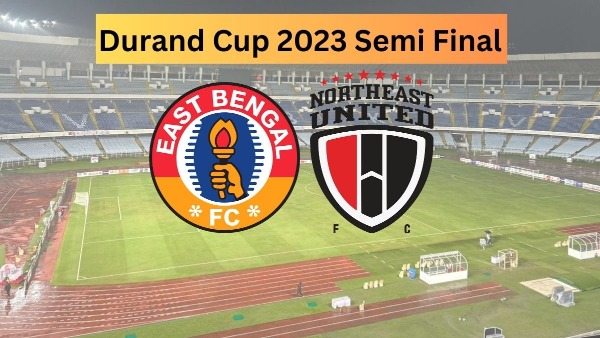 FERW strongly condemns the alleged incidents of racism that transpired during East Bengal's Durand Cup semi-final match on August 30, 2023. The distressing events unfolded at the Salt Lake Stadium and have drawn widespread attention, prompting FERW to address this matter.
In a statement released today, FERW underscores the gravity of the reported acts of racism, hooliganism, and violence aimed at fans during the highly anticipated semi-final showdown between East Bengal FC and NorthEast United FC at the Vivekananda Yuba Bharati Krirangan. Racism, as emphasized by FERW, is an affliction that has no place in the realm of football, or in any facet of our lives, and the organization unequivocally denounces such behavior.
FERW recognizes that fans are an integral part of the football community and should be treated with respect and dignity. The news organization stands united against any form of discrimination and acknowledges the responsibility of all stakeholders in addressing these issues head-on. In this regard, FERW commends NorthEast United FC for promptly bringing this matter to the attention of the tournament organizers and local authorities.
FERW extends its appreciation to the Indian Army and local police officials for their swift response in taking action against those responsible for the alleged incidents. Their efforts to ensure the safety of fans by providing protection and escorting them to secure locations are commendable.
This statement follows an eventful match where NorthEast United FC secured an early lead, with Michel Zabaco and Konsam Phalguni Singh finding their names on the scoresheet. However, East Bengal FC mounted a spirited comeback, with Naorem Mahesh Singh and Nandhakumar Sekar scoring crucial goals, ultimately leading to a dramatic penalty shootout. Regrettably, tensions flared between both sets of fans during the second half of the game, with reports of racist slurs and abusive conduct.
FERW remains committed to shedding light on critical issues and fostering a society that embraces diversity, inclusivity, and tolerance. The organization hopes that this incident will serve as a catalyst for meaningful change and that all stakeholders will join hands to eradicate racism from the beautiful game and our society at large.