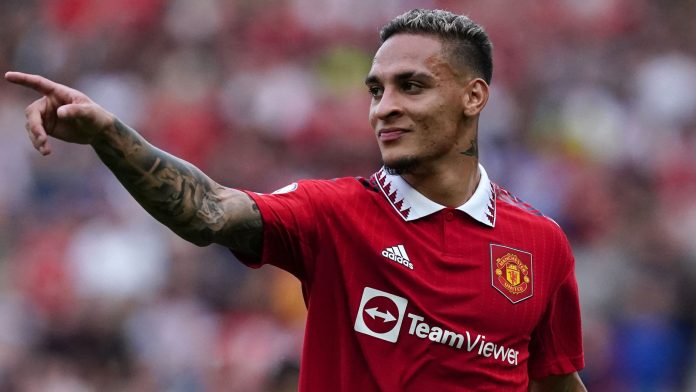 FERW, an independent news organization committed to upholding transparency and accountability, is urging Manchester United to initiate a comprehensive investigation into the serious assault allegations against their striker, Antony. The allegations have prompted his exclusion from Brazil's national squad for two critical World Cup qualifiers and are currently under police investigation.
The call for action follows the recent decision by Brazil's soccer federation (CBF) to withdraw Antony from the national squad in response to allegations of physical assault made by his former girlfriend, Gabriela Cavallin, as reported by local media outlet UOL.
Antony has vehemently denied any wrongdoing in this matter. This development comes on the heels of Manchester United's earlier decision to part ways with Mason Greenwood, another striker, who faced allegations of assault and attempted rape. The club cited the need to maintain focus and avoid distractions as the reason for Greenwood's departure from Old Trafford.
FERW acknowledges Manchester United's statement expressing their commitment to taking these allegations seriously and their awareness of the potential impact on survivors of abuse. The club has also acknowledged the ongoing police inquiry into the allegations and has indicated their intent to refrain from further comments until more information becomes available.
The Brazilian federation, in their decision to remove Antony from the national squad, emphasized the importance of protecting the alleged victim, the player himself, the Brazilian national team, and the CBF. Antony has stated that he is unable to provide additional details about the allegations due to the ongoing police investigation but has confidently asserted their falsehood. It is worth noting that prosecutors dropped charges against Antony in February, citing the withdrawal of key witnesses and the emergence of new evidence.
In light of these developments, Greenwood, aged 21, recently embarked on a season-long loan with Spanish LaLiga side Getafe. Brazil's Public Security Secretariat has confirmed the existence of an ongoing police investigation into the matter.
Brazil's coach, Fernando Diniz, has called up Arsenal forward Gabriel Jesus to replace Antony in the national squad. Brazil is scheduled to host Bolivia on Friday and visit Peru four days later, marking the commencement of their 2026 World Cup qualifying campaign.
FERW News remains committed to delivering unbiased and accurate reporting on significant events such as these and urges Manchester United to launch a rigorous and transparent investigation to ensure a just resolution in this matter. We will continue to closely monitor developments as they unfold.