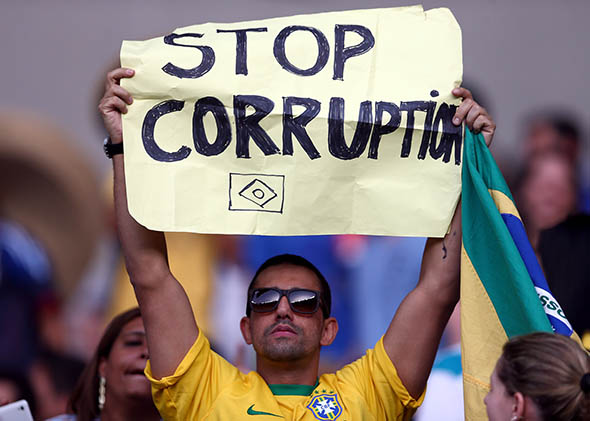 Fifa Ethics and Regulations Watch (FERW) calls on The Fédération Internationale Football Association (FIFA) to step up its efforts to fight corruption on its main bodies and agencies.
FERW noted that FIFA still unable to fully get rid of the wide scale corruption due to its bureaucracy and the authorities of the old guard. The recent corruption included where Televisa, Globo TV and a third company paid $ 15 million in bribes to then FIFA VP Grondona in exchange for 2026 and 2030 World Cup rights is an indication of the FIFA failure.
The millions of dollars in "inducements" to secure contracts to televise matches. The bribes sought by FIFA executives with the power to determine World Cup hosts. The death threats for cooperating with investigators
FERW calls on FIFA to allow independent international auditing companies and firms to observe its work including reviewing contracts and games allocation.
FERW also proposes to FIFA to provide a neutral group of experts to help the organisation make sure it achieves the best possible accurate practice.
-end-
-end-