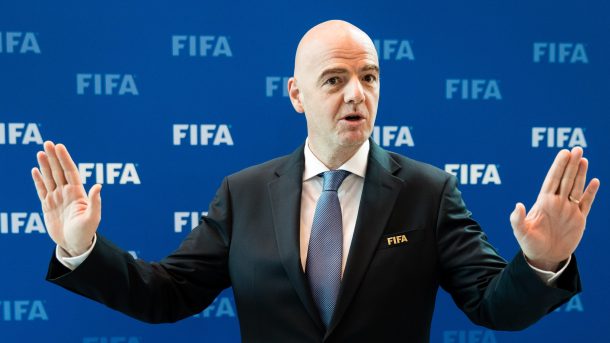 FIFA Ethics and Regulations Watch (FERW) strongly supports FIFA's call to "apply harsh sanctions" and a "zero-tolerance approach" to racism.
According to FIFA president Gianni Infantino,
"Racism has no place in football. In recent days, it has been very sad to see a number of racist incidents in football. This is really not acceptable."
The statement comes after the Ligue 1 match between Dijon and Amiens was interrupted following monkey chants directed at Prince Gouano.
Earlier in the month, rising Italy star Moise Kean was racially abused by Cagliari fans. In December, Inter Milan fans racially abused Napoli defender Kalidou Koulibaly.
Last month, during a Euro 2020 qualifier in Montenegro, a number of England players were also subjected to monkey chants.
According to FIFA's rules, racism in any form is not allowed, and anyone who violates this rule will be severely sanctioned.
Mr Infantino urged all football bodies to adopt the so-called "three-step procedure", which allows referees to stop, suspend or abandon games in case of discriminatory incidents. The procedure is already being used in Britain, and in all FIFA and UEFA competitions.
In light of this news, FERW calls on FIFA to investigate similar cases worldwide.
Furthermore, FERW also calls on all football bodies, leagues and clubs to abide by FIFA regulations and adopt the zero-tolerance approach to racism in football to ensure that all matches are held in a friendly, humane, and discrimination-free environment.