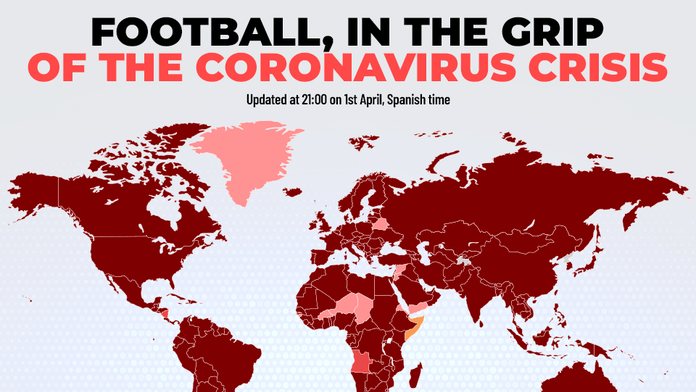 FIFA Ethics and Regulations Watch (FERW) strongly supports FIFA's intention to provide financial assistance to football clubs and leagues during the ongoing coronavirus pandemic.
Football has been hit extremely hard by the COVID-19 pandemic with matches postponed or cancelled in almost every corner of the world for safety reasons. Because of that, clubs, leagues, and federations have now found themselves in a serious financial struggle.
As FIFA stated,
"FIFA is in a strong financial situation and it's our duty to do the utmost to help them in their hour of need.
"FIFA is working on possibilities to provide assistance to the football community around the world after making a comprehensive assessment of the financial impact this pandemic will have on football."
The idea of the "support fund" has been first introduced two weeks ago by FIFA president Gianni Infantino and his vice-presidents. As of today, talks are being expanded across the six regional confederations and member associations to work out who is most in need of its cash and how they can promptly receive it.
In light of this news, FERW sends FIFA its support and recommendations to firstly help the smaller clubs who are in most financial trouble and would not survive otherwise.
FERW calls on all football confederations and football clubs to stay calm and abide by FIFA's decision to stop the games, in order to protect the health of thousands involved in football matches.