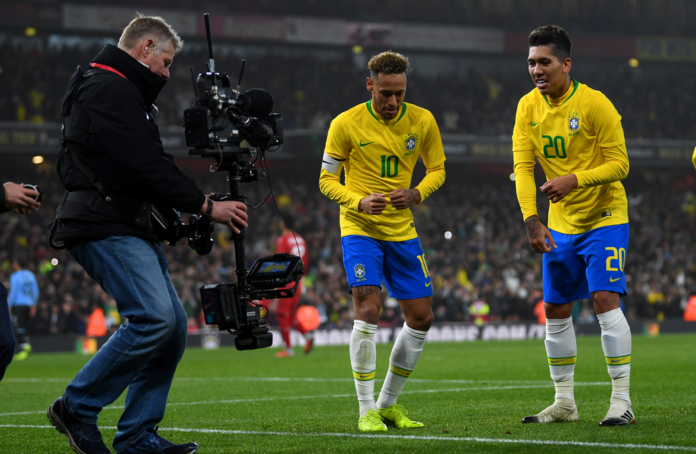 With the sale of Newcastle United to an 80-per-cent-owned Saudi Arabian-led consortium, expected to complete in the next few weeks, it has been reported that the Kingdom is now eyeing up the even more lucrative TV rights for the Premier League.
In response, Yousef al-Obaidly, the chief executive of Qatar-based beIN Sports, which currently holds the Premier League's broadcast rights for the Middle East and North Africa (MENA) – has written to the League urging them to block the £300-million deal for Newcastle, citing illegal streaming of top-flight matches in Saudi Arabia.
Setting aside that it has been suggested Saudi Arabia's motivation behind this aggressive move is the ongoing political dispute with Qatar, the letter from al-Obaidly raises an important issue – how should the Premier League and football's authorities respond to the illegal streaming of matches?
Illegal streaming is a major problem for football and, more generally, for sport. While it is impossible to give a definitive figure, estimates by Ovum, a highly-respected London-based consultancy, puts the cost of piracy at a staggering $37.4 billion, or £30 billion.
This impacts the income/profit of the broadcasters and, ultimately, the amount of money companies like Sky, ESPN and beIN is willing to spend on those TV rights.
If this problem is not tackled in the long-term, then contracts become less valuable and traditional broadcasting models, which have delivered billions into the game, will have to change.
As Ovum points out, the first serious indicator of this change occurred in 2018. beIN, which had the World Cup broadcast rights across the MENA region, saw the launch of the rival streaming service "beoutQ" in Saudi Arabia and Egypt providing access to premium beIN channels for a nominal fee – reportedly, just $100 a year.
Despite this content being supplied without the permission of the Qatari-based broadcaster, therefore, breaching a slew of international laws, beIN decided to air the FIFA World Cup matches for free across both countries.
But this did not stem the problem. beoutQ launched a set-top box, which has reportedly become widely available across Saudi Arabia, Egypt and other adjacent countries.
What was just another case of online piracy appears to have evolved into a sophisticated effort to undermine a rival nation's pay-TV industry, with allegations from beIN and other technology companies that beoutQ is broadcast by Arabsat, a Saudi Arabian satellite communications company, which happens to boast as its largest single shareholder the Saudi Government.
Despite lawyers acting for Arabsat denying any involvement with beoutQ, beIN's case has been taken up by the Organisation of Islamic Co-operation Agreement on Investment Protection which has filed a $1-billion dispute with the World Trade Organisation.
beIN has also won considerable support from virtually every major sporting body and organisation with content broadcast by beIN against beoutQ's unauthorised distribution.
To its credit, the Premier League has been proactive in trying to tackle the problem of piracy, even writing a warning letter to the US Government about Saudi Arabia, urging them to keep the Kingdom on an official watchlist, because it said the country "remained a centre for piracy".
The letter from the League to the US Trade Representative (USTR) dated February 5 of this year, which has been seen by the Press Association, talked about the competition's unsuccessful attempts to take legal action against pirate network beoutQ through the Saudi legal system and complains about a 'failure to take action' by the Saudi government.
The Premier League's letter reportedly says:
"Despite repeated complaints by beIN and other rights holders, Saudi Arabia has never brought a criminal action against beoutQ, or its Saudi facilitators.
"Notably, the current offline status of beoutQ satellite broadcasting is not the result of any Saudi criminal enforcement action."
So how do these strong words written weeks ago, square with handing the control of one of the country's best-known clubs to a consortium that is 80-per-cent-owned by the country's public investment fund, given the above statements?
We should all be concerned that the sale of Newcastle to the Saudi-dominated consortium will give succour to those engaged in the multi-billion-dollar illegal streaming industry. Worse perhaps, it says that the only thing that matters to English football's authorities when it comes to ownership of a football club are the financial resources that you have at your disposal, and past or present conduct does not matter – a truly sad state of affairs. This is why the Premier League must take a stand and say it will not authorise the sale of Newcastle United, until Saudi Arabia has cleaned up its act, or has been found not guilty by the WTO of condoning and facilitating piracy.