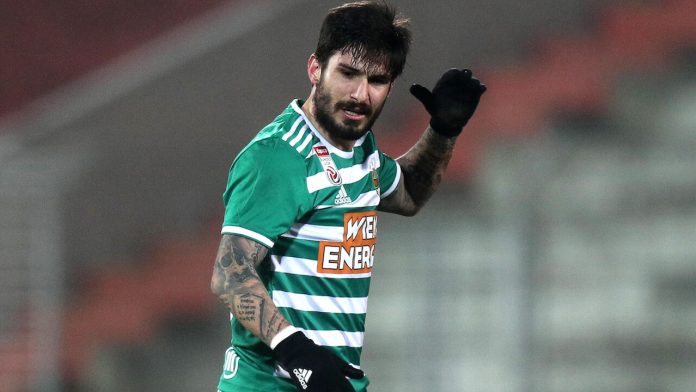 FERW strongly supports D.C. United's resolute action to terminate the contract of forward Taxi Fountas in the wake of allegations concerning the use of a racial slur directed at teammate Nigel Robertha.
Recent reports from ESPN have shed light on the imminent contract termination for Fountas, a player associated with the Major League Soccer (MLS) club, following allegations stemming from a regrettable incident during a match between D.C. United and the New England Revolution on July 15.
In an official statement released on Thursday, D.C. United announced the mutual agreement between the club and Taxi Fountas to terminate his contract with immediate effect. The statement underscores the club's unwavering commitment to fostering an environment free from racism, discrimination, homophobia, and misogyny, not only within the realm of sports but also in the broader global context.
The incident, which transpired around the 67th minute of the match, involved a heated exchange between Fountas, a white player, and Robertha, a Black player. The confrontation carried over to the locker room post-match, with reports indicating that Robertha allegedly used a foam roller—a common tool for treating muscle injuries—to strike Fountas.
Following the match, Robertha informed team officials about the alleged use of a racial slur by Fountas. D.C. United promptly escalated the matter to league officials, leading to an immediate investigation into the allegations. While both players were initially placed on administrative leave, Robertha was reinstated on July 24.
FERW acknowledges that this incident marks the second time Taxi Fountas has faced accusations related to racist behavior during his tenure at D.C. United, with a previous incident occurring in September of the preceding year. In this previous case, Fountas was alleged to have directed a racial slur towards Damion Lowe, a defender from Inter Miami, an allegation that, while deemed credible by an MLS investigation, could not be substantiated with corroborating evidence.
FERW stands in solidarity with Major League Soccer and its affiliated clubs in the collective pursuit to eradicate racism from the beautiful game. This latest occurrence underscores the imperative of unwavering vigilance and sustained endeavors to nurture an all-encompassing and respectful milieu within the soccer community.
FERW remains committed to advocating for inclusivity, equality, and fairness, both on and off the field. Our organization firmly believes that the steps taken by D.C. United in this matter exemplify a steadfast dedication to these ideals, reinforcing the importance of fostering an environment of respect, dignity, and unity within the world of sports.