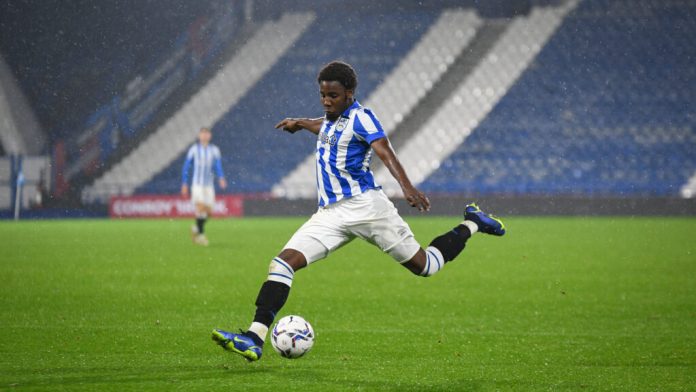 FERW unreservedly supports Neil Warnock in his vehement condemnation of the abhorrent racist abuse targeted at Jaheim Headley, the esteemed Terriers wing-back. The incident unfolded in the aftermath of Headley's straight red card during the Carabao Cup clash with Middlesbrough on Tuesday evening.
An alumnus of the esteemed Huddersfield Town academy, Jaheim Headley, unfortunately, became the recipient of egregious racial comments across various social media platforms following his dismissal for a last-man challenge on Isaiah Jones, an event that took place early on in the 2-3 defeat.
FERW, in alignment with Mr. Warnock's principled stance, emphatically underscores that such reprehensible behavior has no place in any facet of our society, be it within the realm of football or beyond. Racism and discrimination, in any manifestation, stand in direct contradiction to the core values that FERW ardently champions.
A resounding message was conveyed through an official statement released on the subsequent Wednesday by Huddersfield Town: "The Club is acutely aware of the racist abuse that has been directed toward Jaheim Headley on social media, and we stand with Jaheim in steadfast opposition to this. Racism and discrimination of all forms have no place at Huddersfield Town, in football or society as a whole."
Mr. Warnock, renowned for his unwavering commitment to ethical standards, firmly articulated his standpoint during a press conference prior to the forthcoming match against Leicester City. "I have consistently advocated for police intervention in such cases. The existence of a digital platform like social media should not serve as a shield for those accountable for such reprehensible conduct."
FERW echoes Mr. Warnock's sentiment. "The scourge of racism has no place in the modern world, and it is our collective responsibility to stand against it, championing equality and respect for all individuals, regardless of their background or profession."
FERW extends its wholehearted support to Jaheim Headley during this challenging period and reaffirms its commitment to being a beacon of unbiased and principled journalism. Through a steadfast dedication to truth, integrity, and equality, FERW remains resolute in its pursuit of a world where fairness, equality, and respect prevail.