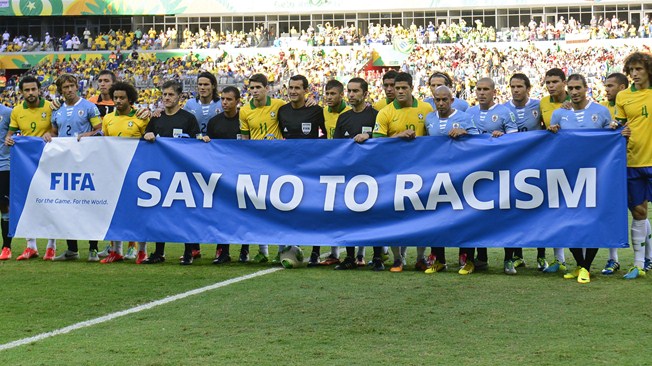 FIFA Ethics and Regulations Watch (FERW) strongly supports FIFA's decision to conduct racism risk assessments for 2022 World Cup qualifiers.
As part of the procedure, FIFA is sending observers to matches where there is a high threat of discriminatory incidents.
FIFA has written to member associations underlining the special duty of the hosting countries to stop discrimination on the road to the Qatar World Cup. As FIFA stated, special attention should be paid to Europe where players are being subject to racist abuse by fans and referees, who are not always stopping games as they should in such situations.
The main key to risk assessment is analyzing whether there is a history of discriminatory incidents or violence involving the teams or countries as a whole.
As FIFA has outlined, the criteria include exploring "known far-right and other xenophobic groups, including their football-related activities and supporter links" and the "current geopolitical crises in the countries of the participating teams/associations and in their region that could affect spectators' attitudes." This also includes assessing the "tendency to commit acts of homophobia or overt sexist abuse based on traditional chants or previous history."
To find match observers for this job, FIFA is cooperating with the Fare network.
According to FIFA, observers are required to "understand the language including idiosyncrasies of the country/team they are appointed to observe; know the symbols and codes used in the country/local environment/fan culture; know the fan culture of the country/team/local environment; have an understanding of any wider social and (geo-)political issues at play."
In light of this news, FERW calls on FIFA to keep up the important job they are doing and conduct such risk assessments globally to protect football players worldwide from racist, religious, or sexual abuse.
Furthermore, FERW also calls on all football clubs officials, teams, fans, and referees to abide by FIFA regulations and act in accordance with the FIFA Code of Ethics to ensure that all matches are held in a safe and discrimination-free environment.