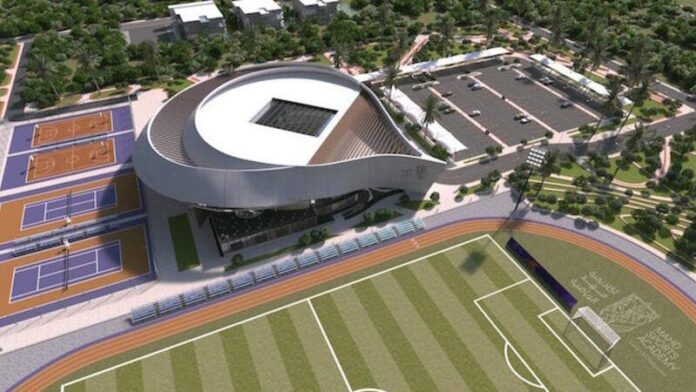 FIFA Ethics and Regulations Watch (FERW) welcomed the opening of new Sports Academy in Saudi Arabia as a significant investment in sport but warned this must not distract from the country's poor record on human rights and illegal streaming of football matches.
The think-tank also expressed disappointment that Chelsea manager, Jose Mourinho, and FIFA President, Gianni Infantino, in welcoming the launch of the Mahd Sports Academy, missed the opportunity to press for the release of political prisoners and swift action against those responsible for the illegal streaming service beoutQ.
Alistair Thompson, FERW's UK Campaign Director, commented:
"As a sports think-tank, we welcome this much-needed investment into football and other activities. We hope that this will boost opportunities for young people, women, and disabled people to participate in training, matches, and the managerial side of the game.
"However, this announcement must not distract from the many underlying issues that we have previously highlighted, these including its' poor human rights record. Allegations against the Saudi regime include authorising the assassination of Jamal Khashoggi, a Saudi dissident and journalist for The Washington Post, human rights activists facing being jailed with little or no access to fair trials or judicial rights, and the increasing use of online espionage against its' opponents. There is also the well-documented involvement of the regime in Yemen, including the bombing of civilians.
"Added to this has been the capricious action which saw Riyadh ban sports broadcaster beIN, following the verdict of the WTO earlier this month. Their ruling found Saudi authorities had been complicit in the illegal streaming service beoutQ.
"Worryingly, this ban means there is now no legitimate way for the citizens of the Kingdom to watch the Premier League, Wimbledon, or a host of other top British and international sports."
Previously, FERW had warned that the failure of Saudia Arabi to get a grip on illegal streaming of football games and other sports could impact on the amount of money that UK sport receives from broadcasters like beIN. Currently, the Qatari-based entertainment company has paid more than £1 billion for the exclusive rights to some of the UK's flagship events, including £400m for the Premier League, covering the Middle East.
Illegal streaming of sports matches is a major problem for football and, more generally, for sport. While it is impossible to give a definitive figure, estimates by the highly-respected Ovum, a London-based consultancy, puts the cost of piracy around £30 billion per annum.
Mr Thompson concluded:
"Alongside investing in sports, Saudi Arabi must improve its' poor human rights record, release campaigners and political activists in the Kingdom, and end the state-sanctioned illegal streaming and broadcast of sports and entertainment by beoutQ. If it does not, then the launch of this much-needed initiative in the Kingdom will appear to be yet another attempt to sport-wash the image of the country, like the stalled effort to purchase Newcastle United. 
"This is why we have repeatedly called on the UK Government and international bodies such as FIFA to step up their engagement with the Saudi regime. This engagement must robustly set out minimum standards expected of the Kingdom and its rulers. These should include releasing all the human rights and political prisoners, securing justice for the family of murdered journalist Jamal Khashoggi, ending their involvement in Yemen, and honouring international law by allowing the Premier League's official broadcast partner beIN to operate in the country because otherwise UK sport can only be accessed through illegal piracy – and if they fail to meet them, it must hold them to account." 
For media inquiries, please call +4479 7016 2225. 
Notes to editors
About FIFIA Ethics and Regulations Watch (FERW)
FIFA Ethics and Regulations Watch (FERW) is an independent organization that observes and reports on the ethical standards and corruption-free execution of the sports business, with a focus on football and its main body FIFA. Because the sports industry is constantly in the public eye, it's bearing the major responsibility of being a positive role-model. FERW considers it its duty to monitor this responsibility, based on 5 pillars.
FERW started as in initiative of former football players and human rights activists in early 2016. The basic idea was to blend sports with human rights. In 2017 the idea turned into an organisation that is growing rapidly with followers and supporters.
In April 2020, FERW opened their first UK office, based in Chiswick, London.