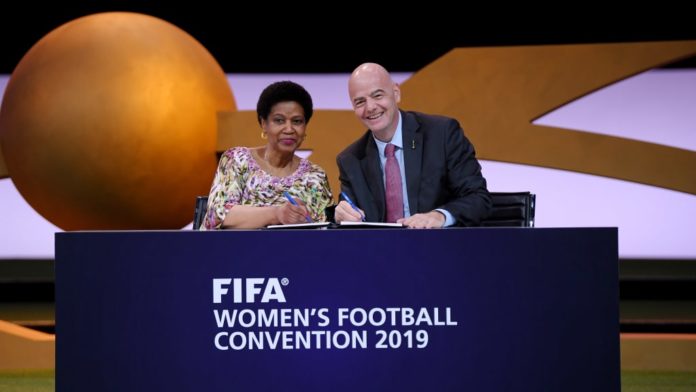 (PrensaLatina) – Paris, June 7. The International Football Federation (FIFA) and the United Nations (UN) agreed this Friday to carry out a group of actions to foster gender equity and benefit girls and women through the sports practice.
The memorandum of understanding, signed this Friday in this capital, during the closing ceremony of the first edition of FIFA World Convention on women's football, had the opportunity to be attended by Gianni Infantino, FIFA president, and Phumzile Mlambo-Ngcuka, executive director of National Committees for UN Women.
FIFA is an organization aimed at developing football but also has an all-important social role. Practising football people can be educated, taught how to win and lose, how to believe in yourself. These are essential values for gender equality, Infantino stated.
The eighth edition of the Women´s World Cup will begin this Friday in France.
Worldwide girls play soccer and the correct thing is to recognize it. We certainly do this with delayed decades, but it is a good start and we are going to see the results, he remarked.
According to FIFA, this memorandum is geared to 'creating a framework to strengthen and further develop synergies and collaborations between both organizations, and its signature will be followed by a concrete plan of cooperation for the future.'
These steps are intended to balance woman and man soccer, a very complicated mission but, according to the UN representative, could 'leave a legacy of positive changes to challenge the persistent discrimination forms that slow down progress for all.'