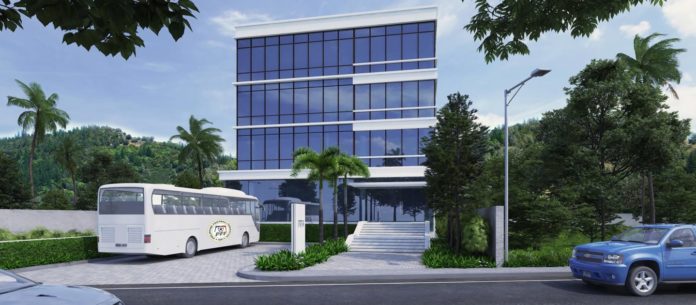 (FIFA) – A FIFA delegation travelled to the Philippines from 19 to 21 March 2019 to report on the FIFA Forward development project involving the purchase and construction of the Philippine Football Federation's (PFF) planned new headquarters. The current building will soon be replaced by an innovative and modern secretariat.
During the mission, the stakeholders mainly focused on the member association's (MA) outstanding and incomplete special projects for the first cycle of the FIFA Forward programme. The members of the FIFA Forward team also mentioned the Federation's upcoming objectives with regards to the next cycle of the programme which will cover the 2019-2022 period.
With their future objectives in mind, the MA's representatives shared their future football development objectives with their FIFA counterparts who assessed and evaluated them taking into account FIFA Forward 2.0 special project criteria, which encourage the member associations to make present, at least, one stadium or pitch responding to the international governing body's football standards regarding venues for international games, or a suitable headquarters and/or an operational technical center. As any other member associations, PFF will now be assessed and reviewed in details by FIFA's administration to ensure the next steps of FIFA Forward 2.0 meet the appropriate criteria.
PFF representatives were delighted to receive the FIFA delegation, as their General Secretary, Mr. Edwin Gastanes expressed:
"The FIFA Forward Development Programme has provided our member association with tailor-made support to support critical activities promoting the growth of football in Youth Competitions and Women's Football in the country by developing sustainable and innovative football infrastructures that will be beneficial and used effectively for many years. This will allow us to deliver a legacy to the future football family and stakeholders in the Philippines. The Forward funds support to the PFF to develop its own national training centre and HQ is a prime example of how FIFA Forward can assist member associations to develop their football infrastructure strategies.
"A new home of PFF and a new technical centre for our national teams shall be fundamental for the upcoming years and future generation of football. We thank FIFA for their continuous support, assistance, and advice to plan and implement sustainable football development in the Philippines".
With the continuous support of the FIFA Forward programme, football will no doubt keep growing in the south-east Asian country with a population of more than 100 million.