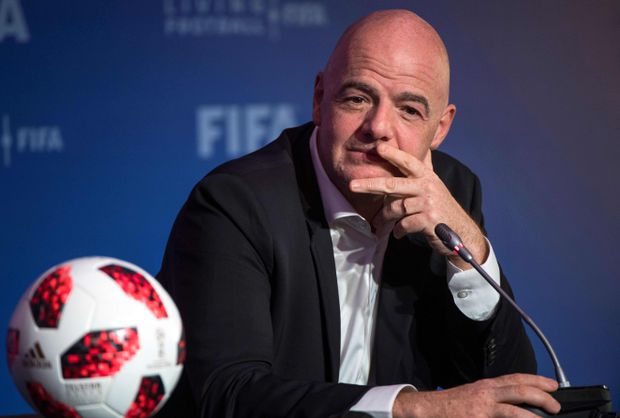 (Gulf Times) – FIFA President Gianni Infantino has said that Qatar will host an unforgettable edition of the 2022 FIFA World Cup, pointing out that holding the World Cup in November and December will be in favour of the tournament and the players.
Technically, it will be an amazing championship since the players will reach the tournament at their best physical and technical levels because of its timing, Infantino said in an interview with La Gazzetta Dello Sport.
This will be better than going into the tournament after a hard season when it takes place in the summer, Infantino said, adding that all the tournament matches will be played within 70km, which is positive.
The FIFA president said that the tournament will be exceptional and we will discover a part of the world that we did not all know, stressing that he is fully convinced that the stadiums would be full of fans.
It takes only five or six hours to travel from Europe to Qatar, he added.
In his interview with the Italian newspaper, Infantino also spoke of his idea of holding the 2026 World Cup with 48 teams, saying the World Cup is the peoples' championship, and in Russia, there was no Italy, not even the Netherlands, the United States, Chile or Cameroon.
He added that his responsibility is to open the World Cup and make it more engaged.
The FIFA president also touched on racism in the stadiums saying we must not hide the problem, and we must condemn it in all its forms and we must act concretely while thanking the President of the Italian Football Association Gabriele Gravina for moving forward with new rules and sanctions.
On Video Assistant Referee (VAR) technology, Infantino said we must realise that the referee's job is very difficult.
These are heroes and being able to help them in a tangible way is beautiful.