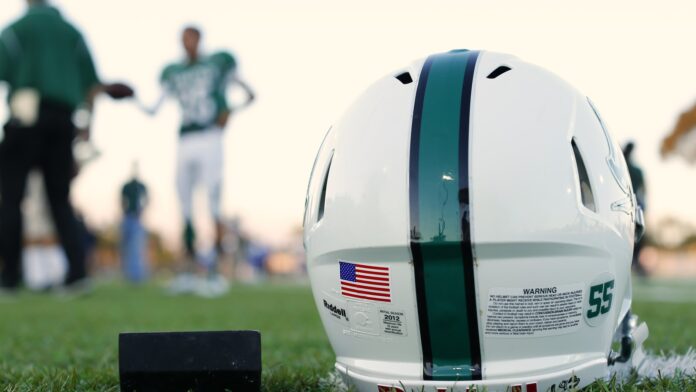 A remarkable parliamentary session on Tuesday saw the Professional Footballers' Association slammed for their inaction on the game's dementia crisis.
Former England striker Chris Sutton, whose father died of the illness last year, has been campaigning for more protection for players regarding head injuries and even heading the ball.
Measures such as removing heading from training, or even training with a lighter ball, have been put forward to lessen the impact on the brain.
The most noteworthy rule change has been the introduction of 'concussion substitutes'. An unused substitute can come off the bench even if a team has used their full allocation of replacements, with up to two concussion subs allowed per team every game.
However, Sutton told parliament that "the FA and PFA haven't done nearly enough" and that outgoing PFA chief executive Gordon Taylor had "blood on his hands".
Football is indebted to the long-fought of battles of NFL players in the USA for raising awareness surrounding the links between contact sports and head injuries.
In 2016, a US appeals court upheld a $1billion settlement between the NFL and a group of retired players who had sued over the brain damage they suffered playing the game.
There has also been significant focus on the links between the sport and Chronic Traumatic Encephalopathy (CTE), a brain disease that can be caused by repeated blows to the head and linked to a series of mental health injuries.
The NFL has since been able to reduce concussions suffered in games by almost 30%, according to the league's chief medical officer Dr Allen Sills.
A number of protocols have been brought in, such as the use of 'spotters' in the stands, whose job it is to identify any player who might be suffering from concussion after a big hit. That is naturally more difficult in the NFL than in English football, where such incidents are rare.
It is the reluctance to act quickly – or admit culpability retrospectively – that has infuriated campaigners in football. Dawn Astle's father Jeff died in 2002, with coroners citing a neurodegenerative condition caused by the repeated heading of the ball as a professional player.
Astle accused football of being "miles behind" the NFL in her session with the Digital, Culture, Media and Sport (DCMS) department and refusing to take new research into dementia in football scandal seriously.
Not all of the NFL's protocols can be replicated, naturally. Technological work has been undertaken to make helmets more secure, with further rules introduced to change cracked or damaged protective equipment. 
Yet the NFL's main stimulus has been in education. Players and coaches have been provided with sessions teaching alternative techniques to avoid head injuries in the first place, and which tackles are most likely to cause serious injury.
Rugby has been taking steps to follow in their footsteps, but English rugby players are still found to be engaging in far more contact training sessions than their NFL counterparts.
It is that willingness to prevent further cases of brain injuries, ignited by the ongoing lawsuits brought by former NFL players, that has prompted the real change. Concussion substitutes are one answer, but they remain a retrospective one and do little to actually prevent incidents like the head clash which led to Ryan Mason's retirement.
The offside rule also does little to protect goalkeepers due to the implementation of VAR. Wolves' Rui Patricio suffered an alarming knock to the head against Liverpool in a challenge that could have been prevented had the offside flag gone up – it didn't, simply because referees are encouraged to let play continue so VAR can make the decision subsequently. 
These are the small rule tweaks, as the NFL has shown is possible by tweaking kick-offs, that could have huge benefits. The onus is on football's authorities to introduce them before it's too late.