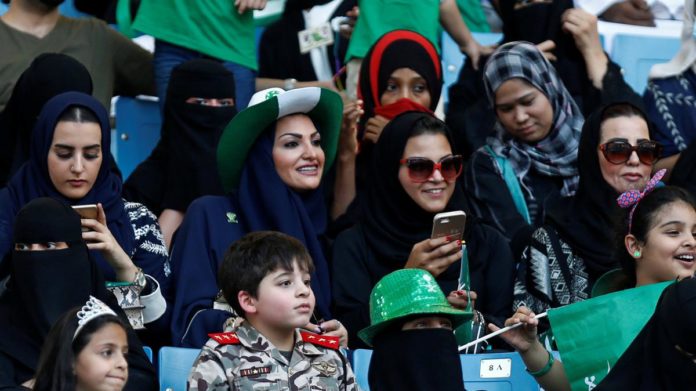 FIFA Ethics and Regulations Watch (FERW) opposes the Saudi Arabia's decision to ban Male-unaccompanied women attending the Italian Super Cup. The action of Saudi Arabia seems to be reckless and in contradiction to the basic regulations and statues of the FIFA itself. The decision to ban women fans attending football matches due to absence of male family members is outrages and pure sexism and discrimination.
The game where women will not be allowed to attended unaccompanied by males is the cup game which will be played between Italian football clubs Juventus and AC Milan in Riyadh in mid-January 2019.
Currently, Saudi Arabia ban women from buying tickets for except if they are for the "family".
FIFA Watch refuses such terms which seems to have been accepted by Italian football league. The league should stand up for human rights and oppose this step.
Meanwhile, FIFA's DIVERSITY AND ANTI-DISCRIMINATION Regulation states, "FIFA recognises and embraces its responsibility to lead the way in the global fight against discrimination in football. While this fight also relies on the implementation of measures by FIFA member associations at the national and local level, FIFA is striving to provide the appropriate framework for the eradication of discrimination throughout the football community" However, at this occasion it seems that the organisation has failed in standing for its basic regulations.
Therefore, FIFA Watch reminds FIFA of its own commission, statues and regulations which guarantees equality between genders and people. FERW thus invite the FIFA to take immediate action to oblige Saudi Arabia to allow women to watch the match and all other sports
About FIFA Ethics and Regulations Watch
FIFA Ethics and Regulations Watch (FERW) is an independent organisation covering the work of FIFA through close observation and monitoring. The organisation is very keen to make FIFA "Corruption Free" organisation by constant follow up to make sure the Agency and its staff are in abidance with the international and external laws and regulations.
Future Vision:
Promote free and fair world sports by making sure the main body (FIFA) is free of corruption and treat countries equally.
Our Objectives:
Fight Corruption within FIFA and its related Agency
Promote Transparency and rule of law within the Agency.
Make sure that Sports Unions worldwide are in line of FIFA terms and conditions.