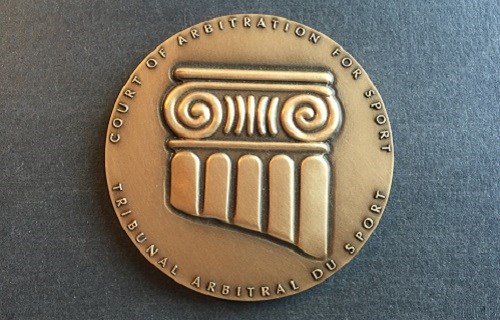 After the collapse of the quickly defunct European Super League, there has seemingly never been a greater appetite for economic controls to be enforced against Europe's richest clubs.
As the 12 breakaway clubs revealed three years of plotting, UEFA seized an opportunity. Yet European football's governing body remains in the spotlight over its handling of the 'super clubs' which led to this situation developing in the first place – and so does the Court of Arbitration for Sport (CAS).
In a recent interview with the Daily Mail, La Liga President Javier Tebas hit out at Manchester City and Paris Saint-Germain for signing players in a way that was "not strictly legal", describing the two Champions League semi-finalists as clubs "not based on football but petrol and gas".
Tebas' attacks on City are not new. The Spanish lawyer has long held the view that tighter controls were needed to ensure Financial Fair Play (FFP) is actually enforced to the letter of the law.
The main purpose of FFP is to legislate for clubs to 'break even' – ostensibly for their own good long-term, but also to encourage fair competition. That means they cannot spend more than their income and that they must balance the books over three years. Outgoings include transfers, the wage bill, and the everyday costs of running the club. In return, clubs chiefly rely on TV revenue, ticket sales, advertising and sponsorship, prize money from various leagues and competitions, and player sales.
There is an obvious loophole. The likes of Sheikh Mansour, owner of Manchester City, are able to bankroll the club single-handedly – hence the introduction of a further rule, which states that owners cannot inject money via their related companies. If a company like Etihad, linked to the owner or state which owns a club, represents over 30% of the club's revenues, then UEFA can investigate.
In theory, FFP places a limit on clubs' ability to dictate the market. Should PSG opt to sign Lionel Messi on a free transfer this summer, they would need to take into account his wages of more than £500,000 a week and whether they could be incorporated into a budget that already includes Neymar and Kylian Mbappe.
If clubs break the rules, they will first be issued with a warning, but there are more serious punishments available, from fines to points deductions and even bans from competitions.
City was affected by one of the most serious reprimands when they were initially banned from the Champions League for two years.
However, the Court of Arbitration for Sport then overturned that decision upon appeal, leading to further suggestions that the super-rich can afford legal action to effectively evade the rules.
The rescindment of the ban came despite the CAS claiming City had shown a "blatant disregard" for the regulations and finding that they had not co-operated with UEFA's investigation. Ultimately, the case was thrown out as the CAS could not find enough conclusive evidence that City had deliberately dressed up money from their owner as sponsorship.
Naturally, in the northwest of England opinion is divided on the sanctions. City fans regularly jeered the Champions League anthem as a protest against UEFA for what they perceived as a 'witch-hunt' against the club.
Nor were City's board at the forefront of the European Super League plans. However, Premier League clubs who were keen to join, such as Arsenal and Tottenham, have lagged behind on the pitch over the past five years partly because they have kept to the FFP regulations, which has constricted their spending. For some clubs, the ESL was their only hope of matching the likes of City for income.
As well as calling for a wage cap to be introduced across Europe, Tebas wants the CAS investigated for letting City off the hook, and now is an opportune moment, with the government set to launch a review into the ESL fallout.
It is too early to tell whether owners will face more serious ramifications for breaching trust with the ESL proposals. Fan ownership is being explored as a genuine, though complex, possibility and several supporters' trusts are at least calling for fan representatives on the board of their clubs.
In the short term, European football's super-rich must at least be held to account, or CAS will come under more scrutiny than ever.