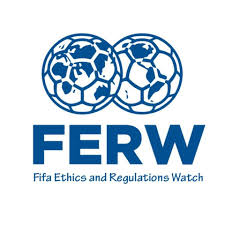 The Rt. Honourable Boris Johnson, MP
Prime Minister
Office of the Prime Minister
10 Downing Street
London
SW1A 2AA
Friday 16th October 2020
Dear Prime Minister,
We wish to raise with you our concerns about access to sport by girls and women in the Middle East and North Africa.
Despite improvements over recent years, a number of the publicly promised improvements have yet to materialise or are limited to specific countries. This means that millions of girls and women are barred from playing football or participating in other physical activities.
For example, in 2018 the Kingdom of Saudi Arabia finally ended the ban on women attending football matches, announced in 2017. Then earlier this year the Sports Ministry announced plans to launch a women's league to be played in Riyadh and two other cities. We welcomed this announcement along with a commitment to increase participation by 2030. However, this league has yet to materialise, while girls and woman continue to be denied most other sporting opportunities accorded to men.
In Iran, the situation is similar. Football is hugely popular in the country and is widely played by the population with a competitive male league, but women have only been permitted to attend football matches as spectators since 2019 and many still face hostility when travelling to and from the sports venues.
Other countries have been quicker to adopt change. Bahrain founded their female team in 2003 and Qatar in 2010. Both countries have been at the vanguard of promoting and encouraging women to play football and improving access to facilities and coaching. These efforts can be seen in the flourishing women's football leagues in both countries.
We believe that these initiatives are important to encourage and support more girls and women to play football and should be extended.
As we approach the two-year countdown to the start of the 2022 World Cup, there is a golden opportunity to promote football and sport more generally across the region.
We, therefore, urge the Government to confirm it supports:
The principle that

institutions and organisations responsible for sport should comply with the equality provisions of the Charter of the United Nations, the Universal Declaration of Human Rights and the UN Convention on the Elimination of All Forms of Discrimination against Women?
Equal opportunities for girls and women to participate and be involved in sport whether for the purpose of leisure, recreation, health promotion or elite performance?
That this is the right of every woman, regardless of race, colour, language, religion, creed, sexual orientation, age, marital status, disability, political belief or affiliation, national or social origin?
The fair allocation of resources, power and responsibility of sport without discrimination on the basis of sex?
Calls for governments in the MENA region and their sports organisations to provide equal opportunities to women to reach their sports performance potential by ensuring that all activities and programmes relating to performance improvements take account of their specific needs?
Yours sincerely,
Hilary Benn MP
Jamie Stone MP
Gavin Newlands MP
Baroness Jones of Moulsecoomb
Baroness Goudie
Baroness Lister of Burtersett
Lord Wood of Anfield
Ian Byrne MP
Layla Moran MP
Barbara Keeley MP
Sarah Olney MP
Grahame Morris MP
Bell Ribeiro-Addy MP
Lord Pendry
Kate Osborne MP
Lloyd Russell-Moyle MP
Debbie Abrahams MP
Christopher Stevens MP
Alistair Carmichael MP
Wera Hobhouse MP
Rosie Cooper MP
Kim Johnson MP
Steve McCabe MP
Dawn Butler MP
Caroline Lucas MP
Allan Dorans MP
Tommy Sheppard MP
Brendan Ohara MP
Stuart McDonald MP
Clive Betts MP