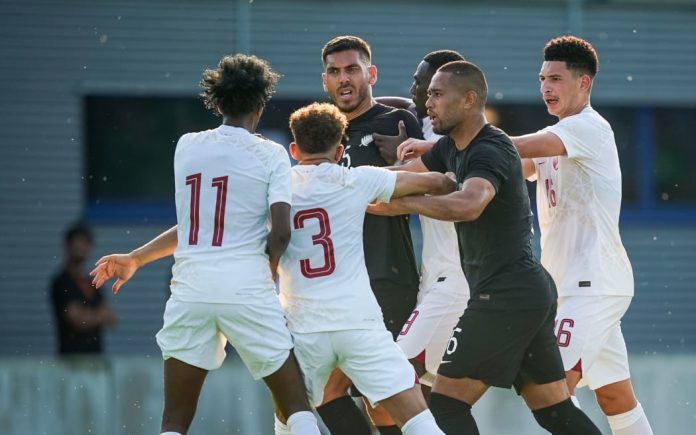 FERW proudly supports the courageous decision made by the All Whites coach, Darren Bazeley, and his team in taking a resolute stand against racism.
In a recent international friendly match against Qatar held in Austria, the New Zealand national football team, known as the All Whites, found themselves in the midst of an unfortunate incident involving an alleged racial slur made by a Qatari player. Despite leading the match 1-0 at halftime, the All Whites refused to continue playing after the comment was directed at one of their players, Michael Boxall, which visibly angered the entire New Zealand team. Despite the referee's inaction, the All Whites decided to prioritize their principles and take a stand against racism.
FERW commends Coach Darren Bazeley and the leadership group of the All Whites, consisting of senior players Michael Boxall, Joe Bell, Bill Tuiloma, Tommy Smith, Marco Rojas, and Oli Sail, for their unwavering commitment to combating racism in football. Their decision to abandon the game demonstrates moral responsibility and sets an example for athletes worldwide.
"FERW fully supports the All Whites' coach and players for their strong stance against racism," spokesperson for FERW. "It is inspiring to witness a team prioritize integrity and principles over a match result. We believe that such actions have a profound impact on fostering a fair, inclusive, and respectful sporting environment."
FERW acknowledges the efforts of New Zealand Football in addressing this issue by submitting a complaint to FIFA's disciplinary committee. Despite facing challenges in gathering additional evidence to support the players' claims, New Zealand Football remains resolute in their support of their athletes. The organization's commitment to standing by the decision, regardless of the outcome, sends a powerful message that the well-being and dignity of players should be paramount.
FERW encourages FIFA to conduct a thorough investigation into this incident to ensure justice prevails. Furthermore, FERW urges all football stakeholders, including governing bodies, clubs, players, and fans, to unite in denouncing racism in all its forms. By taking collective action, we can strive to eradicate discrimination from the beautiful game and create a more inclusive and equitable future for all.