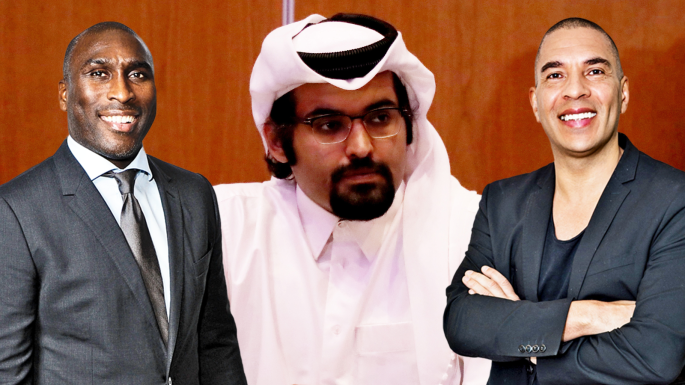 FIFA Ethics and Regulations Watch (FERW) condemns organizations targeting people to participate in negative campaigning against the World Cup in Qatar.
Two former England international star players Sol Campbell and Stan Collymore have confirmed that they were offered paid roles as critics of the 2022 World Cup as part of a propaganda war between Qatar and rival Gulf states.
As revealed, the event was called the Foundation for Sports Integrity (FFSI) conference. The speakers were paid between £1,000 and £10,000 to participate in the event.
According to Campbell and Collymore testimonies, they were approached by an aide to Khalid Al-Hail, a London-based Qatari who is a leading political opponent of Qatar's royal family, and were invited to participate in a clearly anti-Qatar event in London last year.
Since 2017, Qatar has been accused of supporting terrorists and as a result, has come under an economic blockade by its neighbours, who accuse the state of supporting terrorists.
Today, the 2022 World Cup is the battlefield for the political conflict between Qatar and its opponents, led by the United Arab Emirates and Saudi Arabia. The Qatar World Cup has been under fire with corruption allegations surrounding its bid and the poor treatment of migrant workers at the Qatari stadiums.
In light of this news, FERW calls on political organizations to stop targeting people for negative campaigning against Qatar 2022 World Cup.
Furthermore, FERW also calls on all football clubs and associations members to abide by FIFA regulations to stay out of global conflicts and keep football apolitical.