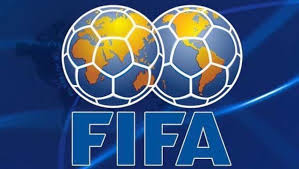 Zurich
FIFA Ethics and Regulations Watch (FREW) called on Sunday for imposing sanctions on both the UAE and Saudi Arabia for their hostile behaviour towards Qatar and the interference of politics and sport.
The independent, Swiss-based organization said in a press release that the UAE and Saudi Arabia have refused to play matches on Qatari fields in the Asian continental championships. They added that Abu Dhabi cracked down on Qatari clubs visiting the UAE to play matches on their playgrounds "
These practices come due to the Gulf crisis, which began in early June by announcing  Saudi Arabia, the UAE and other countries the boycott of Qatar.
FERW has already known that the International Federation of Football, as the world's governing body, has been closely monitoring the overt political interference of Saudi Arabia and the UAE in football over the past few months and may meet with both countries soon after FIFA's recent meetings with Peru and Spain.
Among the possible sanctions from FIFA may be the extraction of the Asian Cup of Nations 2021 from the UAE and the exclusion of Saudi Arabia from the World Cup this summer in Russia, especially if the two countries persist on their practices.
FERW pointed to the political exploitation of football in the rejection of the Saudi and UAE teams to play in Qatar or to welcome the Qatari clubs in their countries during the AFC Champions League, which began recently in 2018. AFC federation has intervened and warned the two countries of imposing harsh sanctions if they do not comply with the contest rules and regulations.
Though the two countries revoked their positions, Qatar's Gharafa club, where the veteran Dutchman Wesley Sneijder plays, has examined the current situation when he recently travelled to his first match against Al-Jazeera club in Abu Dhabi.
Al Gharafa suffered a delay of 8 hours at Amman airport, where they landed as a stopover during its flight to the UAE (due to the ban on aircraft coming from Doha). The Abu Dhabi Civil Aviation Authority referred the flight's delay to dense fog.
This did not convince the AFC federation, which found that many flights from other destinations were landing on time without any obstructions.
It is known that FIFA rejects any political involvement in football, so the International Federation, together with the AFC, is considering intervention.
FERW also learned that FIFA is furious due to the continued rumours of Saudi Arabia and the UAE about the organisation of the 2022 World Cup in Qatar, which they claimed to be receiving bribes to host the tournament in Doha, which is a clear insult to FIFA.
FERW stressed on FIFA's policy of embracing a culture of gathering people through sport, rejecting any confusion of sport and politics, and FIFA's responsibility for punishing both the UAE and Saudi Arabia for their involvement in such repulsive practices.