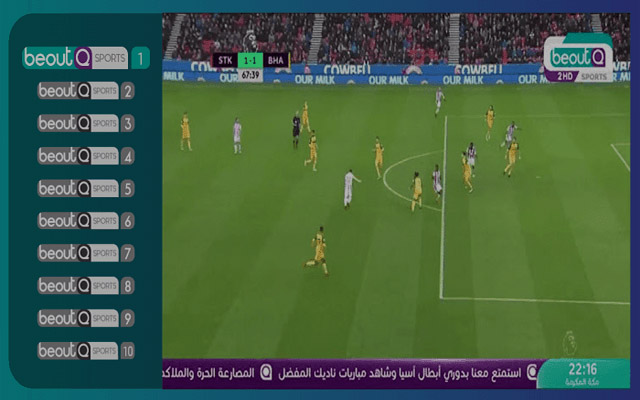 Zurich-
FIFA Ethics and Regulations Watch (FERW) denounced on Tuesday the alleged involvement of the Saudi TV channel (BeoutQ) in the piracy of the 2018 World Cup in Russia and the Middle East and North Africa without broadcasting rights.
FERW, an independent international organization based in Zurich, urged FIFA to take immediate and serious action against Saudi channels for the illegal piracy of football broadcasting rights.
FERW said that broadcasting of the World Cup by the Saudi channels was illegal, and considered as a piracy which required FIFA to protect the exclusive rights of BN Sport in the Middle East and North Africa.
It stressed the responsibility of FIFA in presenting the issue of intellectual property violations to broadcast the World Cup and stop violating the rights of this, especially by taking steps against the legal institutions that are seen as supporting such illegal activities.
It indicated that (BeoutQ) channel, which is based on the piracy of the rights of "BN Sport" did not get any rights to broadcast any of the competitions of the International Federation. BN Sport has exclusive broadcast rights for FIFA Championships specifically, The finals of 2018 and 2022 World Cup in Russia and Qatar respectively.
FERW said it was concerned about the World Cup piracy due to political considerations related to the crisis in the Gulf for more than a year, which is incompatible with the most basic standards of the International Federation and requires a firm position from FIFA.