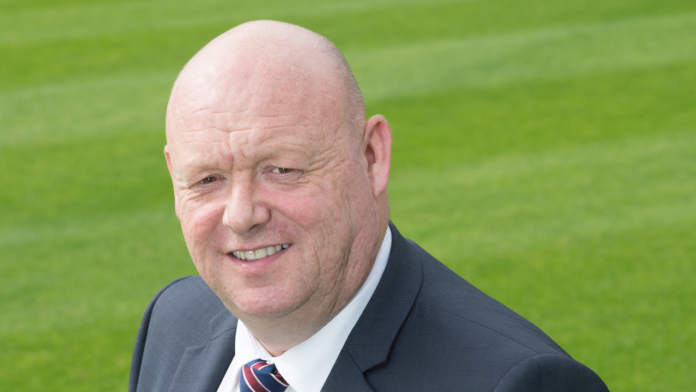 Mr David Baldwin
Chief Executive
English Football League
EFL House
10-12 West Cliff
Lancashire
PR1 8HU
Thursday 7th January 2021
Dear Mr Baldwin,
Re: Operation of the Fit and Proper Test
I write to you in furtherance of my letter, dated 7th May 2020, to once again press the case for reforming the current "fit and proper test" for prospective football club owners.
As we pointed out last year our letter was triggered by reports of the sale of Newcastle United to a consortium, which was 80 per cent owned by Saudi Arabia's sovereign wealth fund. This is a regime with a well-documented poor human rights record.
Allegations against the Saudi regime include authorising the assassination of Jamal Khashoggi, a Saudi dissident and journalist for The Washington Post, human rights activists facing being jailed with little or no access to fair trials, or judicial rights, and the increasing use of online espionage against its' opponents. There is also the involvement of the regime in the conflict in Yemen, as reported by the BBC and Officer of the UN High Commissioner for Human Rights.
Hopefully, you will recall that in my letter FERW highlighted both the popularity of English football, which brings joy to an estimated 1.35 billion worldwide viewers and our belief that your organisation should hold current and potential owners and directors to the highest ethical standards – a position FERW maintains.
Strengthening this view are the results of a recent poll, conducted by Censuswide on our behalf.
Asked, "The owners' and directors' test (also known as the "fit and proper person test") is a test that is applied to directors and prospective directors of English football clubs to ensure those appointed are appropriate people to act as directors of football clubs… Some groups have criticised the current test for not going far enough and allowing directors with close connections to countries or companies with poor environmental and human rights records to own and run football clubs. Following this information, which statement, if any, best describes your views", just one in nine (12 per cent) agreed. While nearly three in 10 (30 per cent) believed that the test should be administered by an "independent body", 18 per cent wanted greater transparency, and 17 per cent said the test was meaningless, as the Premier League and EFL were more concerned about money.
The Censuswide Poll of over 2,000 (2,011) nationally representative UK adults, included over a 1,000 (54 per cent) who identified as football or sports fans.
It asked, if the owners' and directors' test were to be reviewed, what, if anything, do you think should be added, nearly four in 10 (38 per cent) said, a ban on owners and directors who have engaged in illegal actions outside of the UK such as the pirating of matches and other sporting events. An almost identical number (37 per cent) wanted a ban on people who have committed crimes both inside and outside of the UK, while one in three (34 per cent) wanted individuals with a track record of bankruptcy barred.
A third of those surveyed wanted an end to owners who plan a "leveraged takeover", while three in 10 (29 per cent) wanted a ban on those who "damaged the image of football" and over a quarter (27 per cent) wanted those with links to countries with "poor human rights records" prevented from becoming directors.
Just one in 15 (seven per cent) agreed with the statement, "I think nothing new should be added if the owners' and directors' test was reviewed".
I am sure that you will agree these are disappointing results. This is why FERW once again will urge you to review the current fit and proper test, which we believe lacks robustness and transparency. In particular, we would suggest investigating:
Asking either the FA or a separate body to provide independent oversight of the application of the test
Banning any individual with control over a regime/state which violates basic human rights
Making it explicit that any individual with control over a regime/state or company which has engaged in illegal action outside of the UK such as the pirating of matches will be banned
Seeking additional guarantees around the financial suitability of potential directors and owners and discouraging "leveraged buyouts"
Finally, for current owners, would you consider setting up a panel to consider how concerns around any conduct that might damage the image of football or lead to accusations of sports-washing can be addressed? FERW would happily contribute to such a panel.
Yours sincerely,
Alistair Thompson
Kemp House, 160 City Road, London EC1V 2NX