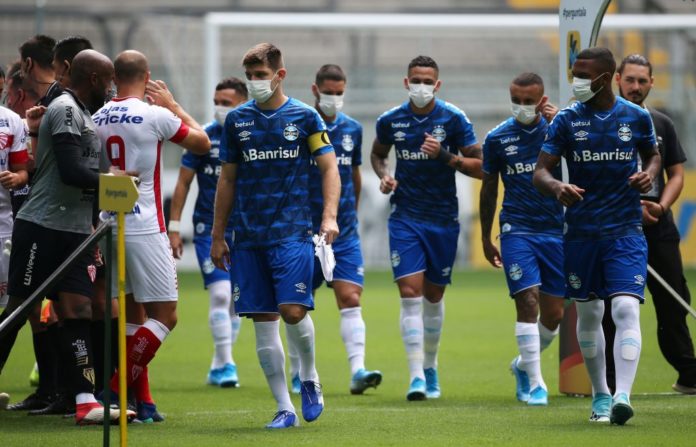 It is right that the Government is taking the lead on saying when football can restart, but more clarity is urgently needed on how to restart games after the PM's announcement, and 50-page guidance document leaves a catalogue of unanswered questions.
The confusion started on Sunday. The new Government advice certainly didn't seem to allow for team sports to recommence, "exercise outdoors as often as you wish…, meet one other person from a different household outdoors", and above all else follow "social distancing guidelines".
Adding further to this it goes on: "use outdoor sports courts or facilities, such as a tennis or basketball court, or golf course – with members of your household, or one other person while staying 2 metres apart".
However, as both the PM and his Government made clear, the new advice only applied to recreational sports/exercise. What about professional sportsmen and sportswomen? The Prime Minister did, after all, confirm that lockdown measures were being eased and urged workers to return to their jobs.
While the guidance even held open the door to the possible resumption of professional sport, behind closed doors from 1st June, it failed to consider either training needs, or indeed the concerns that have been expressed by a number of players that the very nature of team sport requires very close proximity to either your team, your opponents, or both.
Added to this confusing, or at the very least the Government's rather nebulous message has been the reports of some players voicing doubts over restarting, the looming financial crisis of some clubs if the Premier miss out on over a £billion of lost revenue and the bizarre suggestion that players will have to 'modify' their behaviour when tackling or otherwise close to other players.   
Then there is the pressure from us, the fans of the game who want the season to be concluded, meaning the final 92 matches being played and honours, or otherwise awarded.
It is into this quagmire that football's bosses have been straining to find a sensible way forward – but the reality is no matter how talented they are at business, even the business of football, this is not a simple business decision. Nor is it sensible for them to take complete ownership of the medical and safety protocols necessary to restart the season when they are under huge financial pressure to get the games played. Could, for example, a legal challenge be brought by either a club or a player if they believed the measures are either inadequate, not in line with current Government's advice, or, as most things, are open to interpretation?
Then there is the question about what to do with those clubs facing relegation. Might it be in the interest of some clubs to try to void the season rather than drop a division?
This is why the Government must ultimately drive to the decision when games can restart, ideally and in line with other sports. To do otherwise means any resumption could be problematic.
In addition to deciding "when", the Government must provide clarity on the "how" to restart the season. Currently, Premier League bosses are hoping to start training just next week, but there are still no details about how players will be protected. One report suggested that activity will be limited to small groups of just five players and to no more than 75 minutes per group, but does this comply with the rules? How will clubs ensure corner-flags, balls, cones, goalposts and even playing surfaces disinfected after each session, or how will players have an adequate stock of PPE that stands up the rigours of intense physical activity? What will their COVID-19 testing regime look like and how will positive tests be treated? Even where are the games set to take place – on some neutral grounds or at the usual stadiums, up and down the country? 
So, yesterday's meeting between football's authorities and the Secretary of State for Digital, Culture, Media and Sport, Oliver Dowden, while welcome, did not go far enough. It failed to realise that ahead of any game, players need to get match-fit, safety procedures need to be put in place and tested, and facilities prepared. It failed to provide the clarity that the clubs and players are crying out for – on how the season can be safely restarted. 
We hope it is a mistake that will be quickly corrected.