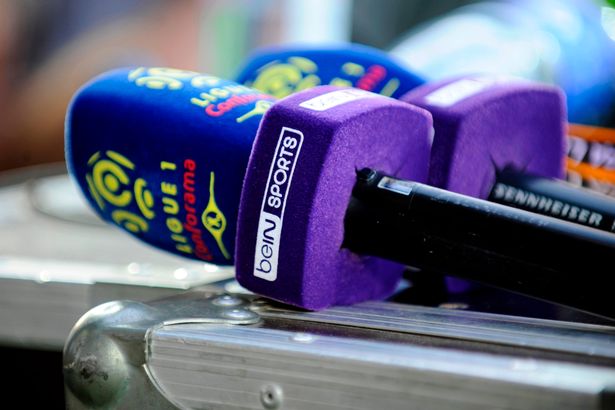 FIFA Ethics and Regulations Watch (FERW) believes that the UK Government must stand up for British sports after Saudi Arabia ban beIN broadcasts from the Kingdom in the long-running dispute.
The action means there is no legitimate way for people in the Middle Eastern country to watch the Premier League, Wimbledon and a host of other British sports, which the Qatari channel owns the broadcasting rights of.
FERW is concerned that the action by the Saudi authorities could impact on the amount of money that UK sport receives from beIN which is estimated to have paid more than £1 billion for the exclusive rights to broadcast some of the UK's flagship events, including £400m for the Premier League, which was part of a three-year deal covering the Middle East. 
Alistair Thompson, FERW's UK Campaign Director commented:
"This is an extremely hostile act by the Saudi authorities, which could have a significant and adverse effect on UK sport. Every year, sport in our country benefits from the billions of pounds broadcasters pay for exclusive rights. While much of this money is focused at elite sport, some of it finds its way to the grassroots, so from Torbay to Thurso, and from Birmingham to Belfast, this hostile act will impact on every single sportsman, sportswoman, and sports fan.
"Given this potential impact on UK sport, the Government must not stand idly by while this country, which is supposed to be an ally, takes punitive action against our interests. We call on the rulers of the Kingdom of Saudi Arabia to reverse this decision immediately. If not, then the Government should move to block the purchase of Newcastle United by a Saudi-dominated consortium."
Previously, the Government had stressed that the sale of the Premier League club was a private matter. In a letter from the Department for Digital, Culture, Media and Sport to FERW, dated 12th May, a Government official said: 
"…The prospective takeover of Newcastle United by PCP Capital Partners is entirely a matter for the two parties concerned…There is no government role in this process".  
The letter did acknowledge concerns about the human rights record of the Saudi regime, saying:
"…The UK government remains concerned over the continued detention of a number of individuals, particularly political detainees, human rights defenders, and women's rights defenders. We raise concerns about individual cases regularly and will continue to call for due process and adequate legal representation. …We strongly oppose the death penalty in all countries and in all circumstances, as a matter of principle. Saudi Arabia remains a Foreign and Commonwealth Office human rights' priority country, and no aspect of our relationship with Saudi Arabia prevents us from speaking frankly about human rights. 
"Finally, verdicts for those on trial for the murder of Jamal Khashoggi were issued on 23 December 2019. The Foreign Secretary issued a statement at the time reiterating that Jamal Khashoggi's killing was a terrible crime and that his family deserve to see justice done. Saudi Arabia must hold all those responsible to account and ensure such an atrocity can never happen again. We have set out our grave concerns – both publicly and privately – and will continue to do so."
In June, concerns about the purchase of Newcastle United by the Saudi Consortium were raised by an influential group of Parliamentarians, including the former Labour Leader, Lord Kinnock, Conservative Grandee and Father of the House, Sir Peter Bottomley MP, and Green peer, Baroness Jones.
They wrote to the Prime Minister saying:
"We believe that the prospective purchase of Newcastle United by Saudi Arabia raises a number of ethical issues because of the regime's poor human rights record. Allegations against the Saudi regime include authorising the assassination of Jamal Khashoggi, a Saudi dissident and a journalist for The Washington Post, human rights activists facing being jailed with little or no access to fair trials or judicial rights, and the increasing use of online espionage against its' opponents. There is also the well-documented involvement of the regime in Yemen, including the bombing of civilians."
The UK government had also been urged to block the takeover until it stops the illegal broadcasting of sports programmes by the illegal streaming and satellite broadcaster beoutQ. This followed a ruling last month by the World Trade Organization that found Saudi Arabia had breached international piracy laws by supporting beoutQ.
Mr Thompson concluded:
"It is vital for the Government to stand up for the interests of Britain. It must not allow Saudi Arabia to take this questionable and morally bankrupt action against an international company that contributes billions to UK sport. As we have previously said, it is time for the Prime Minister to tell Riyadh to clean up its act and to spell out what actions the KSA must take. We would argue these should include reversing this pernicious action against beIN, releasing humans rights campaigners, political detainees and journalists, and ending their involvement in proxy-conflicts, such as the war in Yemen. If they do not, then they must block the sale of Newcastle United and consider taking other measures against Saudi Arabia."
Notes to editors
About FIFIA Ethics and Regulations Watch (FERW)
FIFA Ethics and Regulations Watch (FERW) is an independent organization that observes and reports on the ethical standards and corruption-free execution of the sports business, with a focus on football and its main body FIFA. Because the sports industry is constantly in the public eye, it's bearing the major responsibility of being a positive role-model. FERW considers it its duty to monitor this responsibility, based on 5 pillars.
FERW started as in initiative of former football players and human rights activists in early 2016. The basic idea was to blend sports with human rights. In 2017 the idea turned into an organisation that is growing rapidly with followers and supporters.
In April 2020, FERW opened their first UK office, based in Chiswick, London.