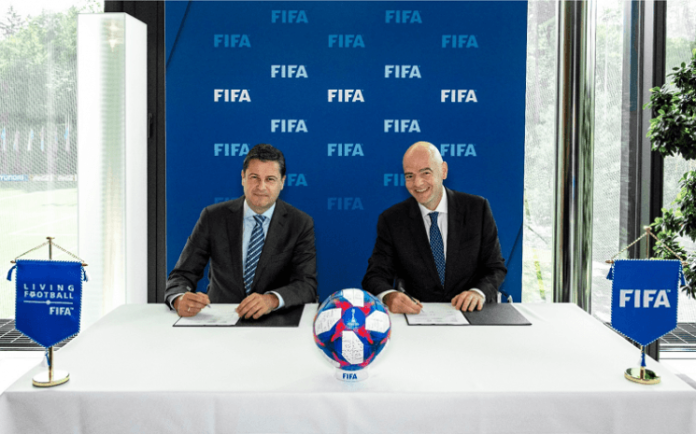 (InsideWorldFootball) – FIFA and the World Leagues Forum, the body representing professional leagues at worldwide level, have signed a cooperation agreement to work together on the development of the game despite the previous disagreement over Gianni Infantino's plans to revamp the international calendar.
The agreement was signed by Infantino and World Leagues Forum Chairman Christian Seifert (also CEO of the Bundesliga) at FIFA headquarters in Zurich and will see the two bodies share expertise. The deal will include joint conferences and seminars to support emerging football countries.
"The World Leagues Forum is particularly glad to formalise this agreement with world football's governing body," said Seifert. "It is one of the missions of the World Leagues Forum to foster cooperation between professional leagues and help them to develop. We are delighted that, for the first time ever, leagues and FIFA will join forces to achieve this goal."
Ironically 18 months ago WLF issued an unequivocal rejection of Infantino's proposals for an expanded Club World Cup and the addition of a Global Nations League, the latter of which was ultimately scrapped.
That same stance was re-iterated at WLF's annual meeting last December when they again opposed the plans, saying they would "usurp the calendar for international competitions to the disadvantage of all national leagues."