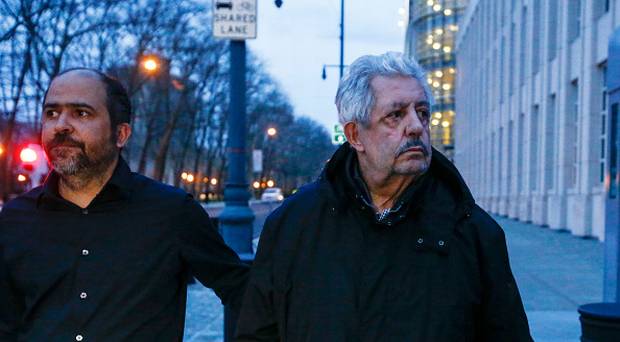 FIFA has dished out life bans to the former presidents of the Guam, Nicaraguan and Venezuelan football associations for corruption, its ethics committee has announced.
An investigation into ex-Guam FA boss Richard Lai, a former Asian Football Confederation (AFC) official and FIFA committee member, was opened this April when he pleaded guilty to fraud in the United States.
Lai's case is significant for two reasons: one, it represents the first time the US-led investigation into football-related corruption has extended beyond the Americas; and two, because it implicates one of the most powerful men in sports politics, Sheikh Ahmad Al-Fahad Al-Sabah.
Sheikh Ahmad was not explicitly named in the Department of Justice case against Lai but the court papers clearly referred to him as the source of bribes paid to the Guam FA boss in return for support in AFC and FIFA elections. Sheikh Ahmad denies any wrongdoing.
The Kuwaiti resigned from his football positions – including a seat on the FIFA Council – a few days after Lai's plea but he is still a major player in Olympic circles and was instrumental in getting Thomas Bach and Gianni Infantino elected as presidents of the International Olympic Committee and FIFA respectively.
As well as the ban for Lai, former Venezuelan FA chief Rafael Esquivel and ex-Nicaraguan FA president Julio Rocha have also been banned from all football-related activities for life.
The ethics committee investigations into Esquivel and Rocha started in May 2015 when they pleaded guilty to fraud charges in the US, related to the awarding of broadcasting and marketing contracts.
Esquivel was also a vice-president of the South American confederation CONMEBOL and Rocha is a former FIFA development officer.
These latest sanctions from FIFA come while three more ex-South American football bosses – Peru's Manuel Burga, Brazilian Jose Maria Marin and Juan Angel Napout of Paraguay – are on trial in New York having pleaded not guilty to charges of fraud, money-laundering and racketeering.
Now in its second week, their trial has already generated some remarkable headlines – including an alleged assassination of a businessman in Mexico and the suicide of an Argentinian official implicated in court – as well as shedding more light on how TV contracts and even World Cups have been awarded in recent years.