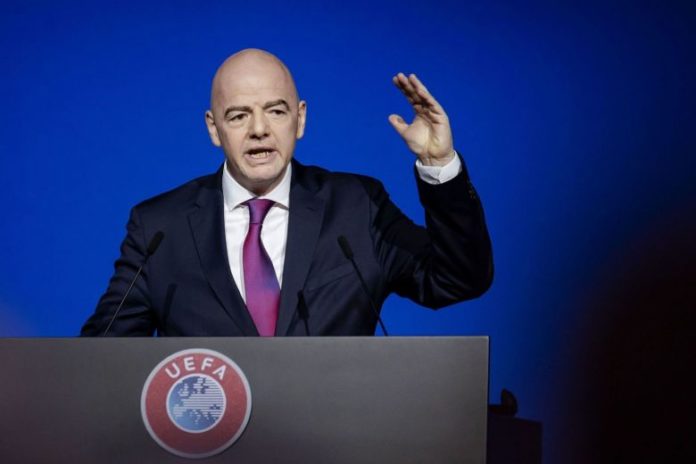 (LiveSoccerTV) – Football's governing body is yet to decide when and where the competition will be held.
The relationship between FIFA and UEFA's main men has never been the best. Nevertheless, the current coronavirus crisis saw both Alexander Ceferin (UEFA) and Gianni Infantino (FIFA) burying the hatchet and working side-by-side for the benefit of football fans around the world.
Football's governing body issued a press release today, revealing that they supported UEFA and CONMEBOL (who also asked to postpone the 2020 Copa América for one year) in their decision to play their competitions next year, even if that slot belonged previously to the FIFA Confederations Cup and was now allocated to the FIFA Club World Cup in its new format.
Given that special circumstances surround this decision, Infantino agreed to cooperate and urged to have the 2021 FIFA Club World Cup re-scheduled to a later date, but not beyond the summer of 2023.
"Challenging circumstances offer the opportunity for people to come together, show what they can do in a collective spirit, and emerge stronger and better prepared for the future. And this is what FIFA is aiming to do here," Infantino said in the press release.
Speaking about the Club World Cup, Infantino revealed that he will take the necessary steps to prevent any losses by the Chinese FA, which was set to host the competition next year.
"We will discuss with the Chinese FA and the Chinese Government the postponement of the new FIFA Club World Cup from 2021 in order to minimise any negative impact," the document reveals.
Added to that, FIFA will donate $10M to the World Health Organisation's Solidarity Response Fund, in order to help those that have been affected by this pandemic.