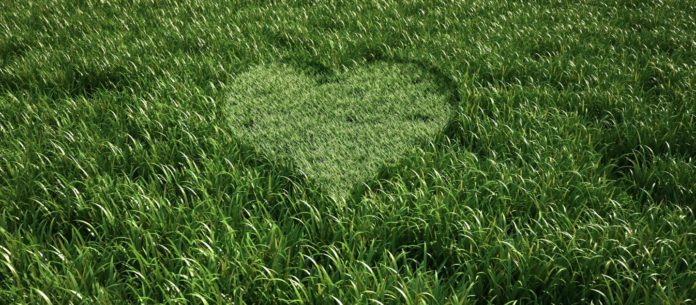 (FIFA) – Last week, FIFA President Gianni Infantino spoke of the world facing "an unprecedented health challenge". And with every passing day the scale of that COVID-19-shaped challenge comes into sharper focus.
But Infantino also highlighted where football – with "unity, solidarity and a shared sense of responsibility" – could help in producing a "global and collective response". It was a call to action that has since been heeded across the game, with individual players, clubs, associations and confederations all coming together to help and educate their fans and, where possible, to lend a practical hand.
There has, of course, been the prominent and star-studded 'Pass the message to kick out coronavirus' campaign, with some of the game's biggest names helping FIFA and the World Health Organization (WHO) to stop the spread of the disease.
"I am delighted that world football is supporting WHO to kick out the coronavirus," WHO Director-General Dr Tedros Adhanom Ghebreyesus said at the virtual launch of the campaign. "I have no doubt with this type of support that together we will win."
👐 Hands
💪 Elbow
🙂 Face
↔️ Distance
🤒 Feel

Let some of football's biggest names tell you what you need to be doing to help tackle #COVID19.

ℹ️Learn more 👇https://t.co/iDwqhk1Nor@WHO | @GaryLineker | @Alissonbecker
@CarliLloyd | @teammessi | @setoo9 pic.twitter.com/cbW2o2hWuC

— FIFA.com (@FIFAcom) March 23, 2020
Stars step up
While Dr Tedros reserved special praise for FIFA for its funding and campaigning work, there have been examples from across world football that exemplify the collective effort taking place.
In Italy, which has been hit particularly hard by the pandemic, icons such as Zlatan Ibrahimovic and Alessandro Del Piero have kicked off fundraisers to generate some much-needed funds for the country's besieged health care system.
Similar efforts have been taking place in various corners of the globe. Stars of USA's women's and men's sides – led by the likes of Julie Ertz and Christian Pulisic – have been pledging money and raising funds, while Manchester's two great rivals united to provide a boost to local food banks.
Smaller clubs have been playing their part too, with Stenhousemuir – a team from Scotland's fourth tier – offering practical support ranging from dog-walking to picking up shopping.
This willingness to help out on a practical, day-to-day level has also been shown by the likes of Jose Mourinho, who helped a local charity serve up supplies to older people in the Enfield area of London.
In this dramatic moment for Italy, we created a fundraiser for Humanitas hospitals.I count on the generosity of my colleagues and of those who want to make even a small donation. Let's together kick the CoronaVirus away and win this match! https://t.co/6o2cvUwEK6 pic.twitter.com/xhwECFFNTA

— Zlatan Ibrahimović (@Ibra_official) March 18, 2020
Myself, @tyler_adams14 , and @WMckennie are teaming up to help @FeedingAmerica . Let's stick together, Let's win 🙏🏽 Donation Link: https://t.co/LOPQtqB3eR pic.twitter.com/5HYgkGWHkV

— Christian Pulisic (@cpulisic_10) March 21, 2020
Julie and Zach Ertz donate $100K to Philabundance. Funds will provide meals to those in need during the Covid-19 outbreak 👏 #MyKindOfContent

🔗: https://t.co/m7Q31jnePk pic.twitter.com/ZB8wgLG7mI

— Chicago Red Stars (@chiredstarsPR) March 20, 2020
Manchester City and Manchester United have donated a combined £100,000 to help food banks in Greater Manchester meet increased demand from vulnerable people as a result of the coronavirus (COVID-19) pandemic 💙https://t.co/J4R6ao5nNy

— Manchester City (@ManCity) March 21, 2020
850 staff packed lunches and hot food for tomorrow's postponed game is being donated to support homeless charities.

If your organisation is interested and able to collect food from Villa Park by 4.30pm today, please contact the @AVFCFoundation on 0121 327 2299 ext 5700. #AVFC pic.twitter.com/qNHAsJfFff

— Aston Villa (@AVFCOfficial) March 13, 2020
Our Full-Time Staff & Volunteers are here to help those in need.

Elderly & vulnerable individuals will receive support from Stenhousemuir Football Club wether it's …

– Dog Walking
– Shopping / Messages
– Picking up prescriptions
– Any other Support needed. https://t.co/zN1iAc95KY

— Warriors in the Community (@sfcwitc) March 14, 2020
This is Jose Mourinho of #THFC today at @Age_UK_Enfield helping with the appeal and distribution of supplies to older people in #Enfield https://t.co/8n077KztKJ

— Age UK Enfield (@Age_UK_Enfield) March 23, 2020
Touching gestures
Amid the worrying news reports, hearts have been warmed and spirits lifted by some impressive gestures from within the world of football.
After a video of a dedicated young keeper training on his own went viral, Manchester United and Spain star Juan Mata offered the youngster the special reward of training with him once the restrictions are lifted.
There has also been a pledging of facilities by clubs, federations and individuals, with Chelsea and Gary Neville among those offering their hotels free of charge for the use of local health workers.
Reaching out to lonely, isolated and vulnerable supporters has also been a priority, with Everton Dave Howells, for example, receiving a morale-boosting personal call from Toffees captain Seamus Coleman.
💙 | As part of our #BlueFamily campaign, Seamus Coleman made a surprise phone call to lifelong Evertonian, @EITC participant and army veteran Dave Howells to offer our support during the coronavirus pandemic.

Find out more: https://t.co/ZIL4dOiTgw pic.twitter.com/epjIxM8OO3

— Everton (@Everton) March 20, 2020
One day, if he wants, and when all this is over, I would like to practice my freeckicks with him on goal! What do you think? 🙌 https://t.co/Brl6omumf4

— Juan Mata García (@juanmata8) March 23, 2020
Chelsea Football Club is joining the medical response to the coronavirus outbreak in London with the news the National Health Service (NHS) has accepted the Club's offer to make the Millennium Hotel at Stamford Bridge available for NHS staff… https://t.co/eENBcxRXXX

— Chelsea FC (@ChelseaFC) March 18, 2020
Spreading the word
Just as importantly, teams and players have been coming together to help FIFA and the WHO educate fans on some truly invaluable health messages.
From washing hands to social distancing, there has been unity in pressing home the habits that will help keep COVID-19 at bay. And it seems those messages are getting through.
As the FIFA President said: "Together, we will win this difficult match."
Incondicionales, it's time to #StayHome!🟢⚪️🔴

But no one said it has to be boring!!🧩🎮📖

Let's keep fighting together!!💪🏽🤜🏽💥#PasiónyOrgullo |#FMFporNuestroFútbol pic.twitter.com/ip5Af1AnHO

— Mexican National Team (@miseleccionmxEN) March 20, 2020
Il mondo del calcio, unito, vuole sottolineare la necessità di seguire cinque passaggi chiave per sconfiggere il coronavirus #WeWillWin #FIFA #WHO #COVID19 https://t.co/Q2YCAuLJHh~ pic.twitter.com/XyiZW7wgL5

— Gianluigi Buffon (@gianluigibuffon) March 24, 2020
Just because we're further apart doesn't mean we aren't together. #StayHomeSaveLives pic.twitter.com/fgRSrkNJUq

— England (@England) March 24, 2020