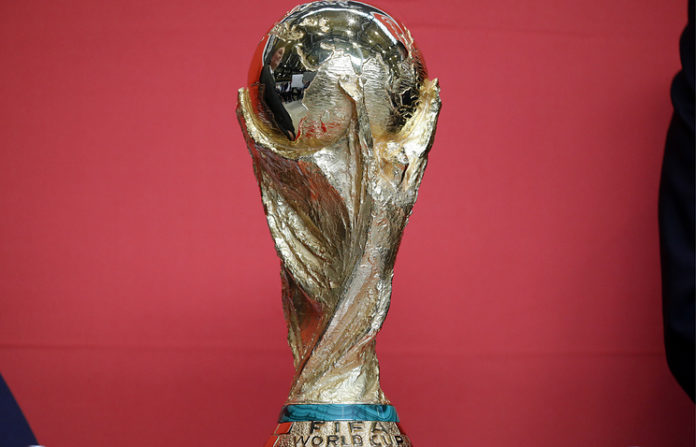 MOSCOW, July 15. /TASS/. The 2018 FIFA World Cup in Russia was a total success from the organizational point of view in all the host cities, the heads of the Local Organizing Committee (LOC) have said.
The tournament in Russia, which began on June 14 and was held in 11 Russian cities, will end on Sunday with the final clash between Croatia and France.
"Nearly all feedback that we received by now shows that the championship was a real success. I believe that the work of the organizing committee and all our colleagues and partners, which took several years, deserves the excellent mark. The cities did well," Chairman of the Local Organizing Committee (LOC) Russia-2018 Arkady Dvorkovich said on Saturday.
"Most importantly, our citizens demonstrated who we are and what Russia is like – an open, friendly and hospitable country," he added.
LOC Director General Aleksey Sorokin said a number of records were set during the World Cup.
'The figures speak for themselves. Overall, the attendance of 98% at stadiums was a pleasant surprise. Tomorrow, we will approach the benchmark of 3 million tickets for the World Cup sold or distributed in other ways," he said.
The official also thanked the transport ministry, whose work helped to cope with unprecedented domestic air and rail traffic.
"There is a figure that I find astonishing: during the World Cup, airports have served 15 million passengers. This figure is truly overwhelming. As far as free trains are concerned, they carried more than 300,000 people. They were 70% loaded on average. This is a good result, too. This initiative got a very warm welcome from the fans, especially foreigners," Sorokin said.
FIFA Fan Fests set record
Attendance records were set at FIFA Fan Fest sites as well.
"Those festivals were visited by more than 7 million people, which is more than during the World Cup in Brazil [in 2014]," Sorokin said. "Indeed, those areas for watching games have become so popular that another one had to be opened in Moscow, near the Spartak Stadium. We are thankful to the city authorities for that."
During the World Cup, Russia has seen an unprecedented inflow of tourists as more than 1 million foreigners visited the country in about a month.
"This is a yet another figure, which probably has no historical precedents," Sorokin said.
At the same time, the number of fans from Latin America visiting Russia exceeded the number of European guests, he said.
"We can only guess why Europeans did not flock in similar numbers to support their national teams. What is more important, however, is that they had a chance to feel the taste of our World Cup. For example, 18,000 people from the United Kingdom have applied for the Fan ID ahead of the tournament, and another 12,000 people joined them during he event," the official continued.
World Cup changes Russia's face
The World Cup heritage was a separate topic, addressed by the officials.
"I believe that the main heritage of the World Cup, along with infrastructure, is the change in the country's image and, most importantly, the moods of its people," Arkady Dvorkovich said.
He added that many people, who took part in preparing and hosting the World Cup in this or that form, had an opportunity to upgrade their professional skills.
"The people who have changed is what matters most," Dvorkovich added.
"As far as sporting infrastructure is concerned, we got not only stadiums, but also training bases and sites that will be used to train young footballers," the official went on. "This sets a base for grassroots sports. New clubs will be set up, football schools will develop, and 100% of this infrastructure will be in permanent use."
"The fact that we did it all in such a short period of time – I mean airports, roads, hotels and all the rest – is very important," he said. "From now on, this will create a powerful impetus for developing tourism in the country, for facilitating logistics in the country, both for our citizens and for foreign guests.".