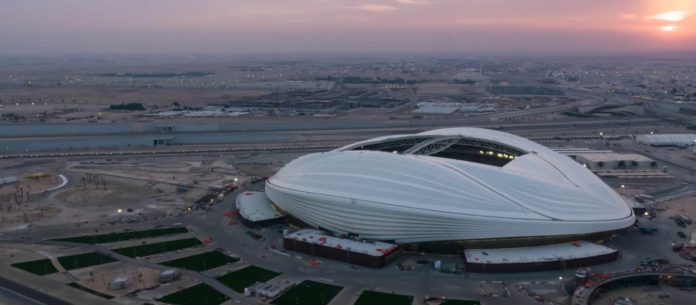 (FIFA) – Qatar's Al Wakrah Stadium is set to host its first match next month: the Amir Cup final on 16 May. The Qatar Football Association (QFA) and the Supreme Committee for Delivery & Legacy (SC) together announced that it would host the final during a press conference at Al Bidda Tower in Doha.
The 40,000-seat modular arena is one of eight venues that will host matches at the FIFA World Cup Qatar 2022™. It is the second to complete construction behind the redevelopment of Khalifa International Stadium, which hosted the 2017 Amir Cup final. Al Wakrah Stadium is the first Qatar 2022 stadium to be built from scratch.
Located 23km from Doha city centre, the stadium boasts a retractable roof and innovative cooling system, equipping it for year-round use.
"The launch of Al Wakrah Stadium is a significant step on the road to 2022," said Thani Khalifa Al Zarraa, the stadium project manager for SC. "Its innovative and futuristic design means it is set to be one of the iconic venues during the first FIFA World Cup in the Arab world. We hope thousands of football fans across the country will join us for this landmark occasion as we celebrate the progress we have made to-date and look forward to 2022 with renewed excitement."
Al Wakrah Stadium will be home to Al Wakrah Sports Club. Following the World Cup, its capacity will be reduced to 20,000. Excess seats will be donated to football development projects overseas.