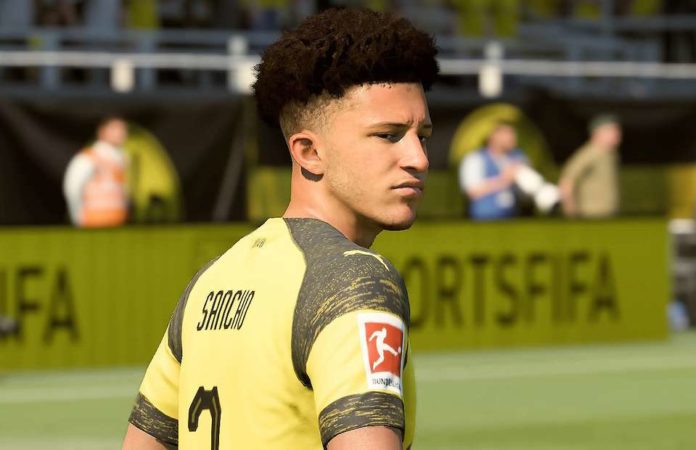 (GIVEMESPORT) – Fans are ready to try out the new VOLTA game mode, changes to Ultimate Team and Pro Clubs.
As always, career mode will be a big part of the game too. We all love to take control of our favourite team and play through future seasons.
Some of us like to try and win the Champions League, while others like to take a League Two team to the Premier League.
Whatever club we choose, there's no doubt that all of us like to scout football's next superstar.
After all, if you play through just a few seasons, the likes of Cristiano Ronaldo and Lionel Messi will be retired, meaning others needs to fill the hole they leave.
That's why building a team of future stars is so exciting and in FIFA 20, these are the 10 wonderkids with the highest potential.
10) Joey Koorevaar (Feyenoord, 18) – 69 rating – 86 potential
Koorevaar has the lowest base rating of all the wonderkids in FIFA 20, but the 18-year-old Dutch goalkeeper could soon grow into one of the best 'keepers in your career mode.
9) Umaro Embalo (Benfica, 18) – 69 rating – 88 potential
Another 18-year-old, Embalo has already made an impressive start to the 2019/20 season for Benfica. The forward has two goals in four games and could soon be banging them in for you too.
8) Rodrygo (Real Madrid, 18) – 72 rating – 91 potential
One of the more high-profile players on the list, Rodrygo has the potential to grow into one of the best in FIFA 20. Right now, he's only 18 and could be the star of your team for over a decade.
7) Riqui Puig (Barcelona, 20) – 73 rating – 87 potential
Puig is another young star who's already made an impression at one of Europe's top clubs. The midfielder has a potential of 87, which will put him amongst some of the continent's best players.
6) Ibrahim Konate (RB Leipzig, 20) – 79 rating – 88 potential
Konate may still be relatively unknown, but he has been playing Bundesliga football since 2017. The Leipzig centre-back is certainly one to watch and you'll probably be able to snap him up for a decent fee.
5) Houssem Aouar (Lyon, 21) – 81 rating – 89 potential
Another player who's been playing for a top-flight club for some time is Aouar. The Lyon midfielder has already made 74 Ligue 1 appearances, so probably won't come cheap in FIFA 20.
4) Phil Foden (Manchester City, 19) – 78 rating – 90 potential
Another big name on our list is City's Foden. Pep Guardiola recently suggested the young Englishman is the best player he's ever coached – hence his massive potential of 90.
3) Kai Havertz (Bayer Leverkusen, 20) – 83 rating – 90 potential
Havertz is another young star who could reach 90 overall. The 20-year-old has already established himself in Germany's national side and he should be the star of yours on FIFA, too.
2) Vinicius Jr (Real Madrid, 19) – 81 rating – 91 potential
For a 19-year-old, Vinicius already has a respectable 81 rating. But it could improve massively to 91, making him a true star of the future.
1) Jadon Sancho (Borussia Dortmund, 19) – 84 rating – 92 potential
Sancho officially has the highest potential on FIFA 20 and it's hard to argue with EA on this one. The 19-year-old has impressed for club and country recently and he'll be leading both for years to come in your career mode.
We don't have long to wait before building a team around these stars, because FIFA 20 is set for release on September 27.