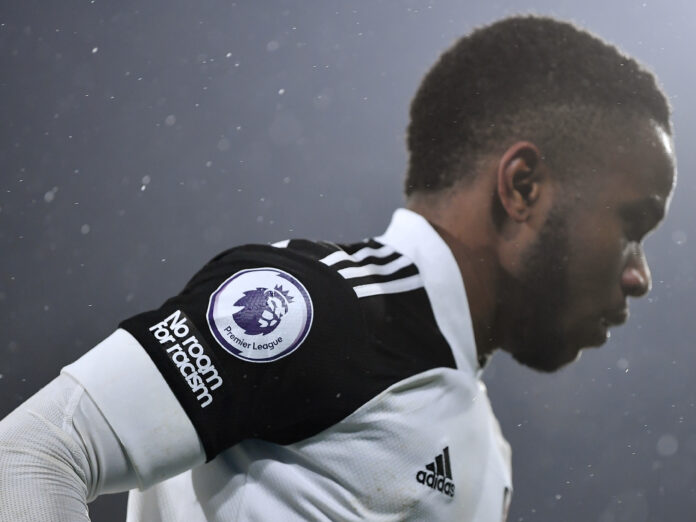 In the wake of the European Championship final between England and Italy, and the thousands of racist messages sent to the three England players who missed penalties – Jadon Sancho, Bukayo Saka and Marcus Rashford – the UK government has promised more will be done to combat online abuse.
It was widely reported in the days following the game at Wembley that Prime Minister Boris Johnson had met with senior executives from a number of social media platforms, including Facebook, Twitter and Instagram, to discuss how the issue can be challenged. The reality is that this "meeting" was an event that was scheduled to go ahead regardless, with the focus on cyberbullying rather than the specific problem of racism within football.
It is not an unmanageable problem, as shown by the haste with which social platforms are able to remove content that infringes copyright. Every weekend of Premier League football without fail, videos showing goals and footage from live games is removed within minutes. Many accounts have been banned for uploading Premier League content without broadcasting rights. Twitter, meanwhile, has said that tweets suggesting Rashford "isn't English" do not violate their terms and conditions.
There have been high-profile incidents of accounts being permanently banned, too, not least that of former American president Donald Trump, who was removed from Twitter after praising rioters who stormed the US Capitol building in January 2021.
Nor are these platforms without legal precedent. Individuals posting racist content online are in violation of the Malicious Communications Act 1988 and Telecommunication Act 1984 and could easily be reported to the police. The former is supposed to punish any message deemed "indecent or grossly offensive", while the latter also prohibits "indecent, obscene or menacing" content. FERW has written to the Director of Public Prosecutions, Mark Hill QC, as well as Dame Cressida Dick, the Commissioner of the Metropolitan Police to point to the existing laws which can be enforced.
As it stands, however, many of the accounts which targeted Saka, Sancho and Rashford are still active. There have been some arrests, with one man identified as a grassroots football youth coach. Portsmouth FC is also investigating amid allegations that some of their academy players were involved.
The most often cited response is for social platforms to require photo ID before registering and a petition demanding verification has now surpassed 600,000 signatures. That would allow perpetrators to be dealt with swiftly and accurately, though such an approach entails pitfalls of its own. These are websites used by hundreds of millions of people throughout the world, including in countries under the governance of authoritarian regimes, and it is impossible to predict how any political dissent would be handled in such cases, as well as raising concerns over data protection.
While there has been a huge outpouring of public support for the players affected – including from senior government ministers, Aston Villa and England defender Tyrone Mings hit out at the Home Secretary, Priti Patel, for defending fans who booed taking the knee and criticising Gareth Southgate's squad for "gesture politics".
"You don't get to stoke the fire at the beginning of the tournament by labelling our anti-racism message as 'Gesture Politics' and then pretend to be disgusted when the very thing we're campaigning against happens," Mings wrote on Twitter.
The UK government's most immediate legislation, an "Online Safety Bill", which may not come into law for a year even if it is passed, will introduce stricter Football Banning Orders for those spewing racism online. That will have no impact on offenders who may not even attend live matches and will not prevent their messages from remaining live.
Discussing the bill, the Culture Secretary, Oliver Dowden, has described the abuse as "appalling" and urged social media companies to "up their game", threatening fines of up to 10 per cent of their global revenues, if action is not taken.
It is ultimately not a question of new legislation, but effectively enforcing existing laws and securing convictions. Until these platforms show the will and resources to do so, it is little wonder players admit they are 'unsurprised' by the shocking levels of abuse witnessed since Sunday night.