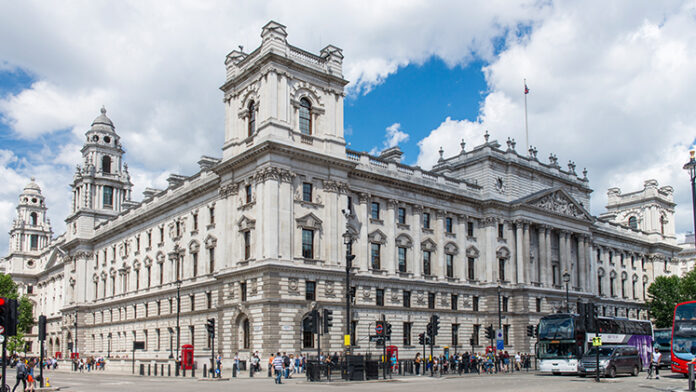 FIFA Ethics & Regulations Watch (FERW) welcomes today's "overdue" publication of the Parliamentary report on concussion in sport.
The report by the Digital, Culture, Media and Sport Committee was set up early this year, following pressure from campaigners, including former Chelsea and Charlton player Mickey Ambrose and FERW. It delivers a highly critical verdict accusing the Health and Safety Executive (HSE) of delegating "risk management" to National Governing Bodies, such as the FA. The Committee Chair, Julian Knight MP, describes this as a "dereliction of duty" by the HSE and add that it has allowed sport to "mark their homework" when it comes to reducing the risk of brain injury.
The committee also backs FERW's idea of a UK-wide minimum concussion standard, calls the HSE and National Governing Bodies to establish a framework for reporting sporting injuries and for UK Sport to pay for a medical officer at every major sporting event to ensure the safety of all participants.
Alistair Thompson, FERW's UK Campaign Director commented:
"In December, along with a group of Parliamentarians and former professional footballers, we wrote to both Oliver Dowden, Secretary of State for Digital, Culture, Media and Sport, and Julian Knight MP, Chair of the Digital, Culture, Media and Sport Committee, calling for an inquiry into this important area of public policy as we were concerned that football's authorities had failed to do enough to protect football players from the impact of repeatedly heading the ball.
"We were delighted that Mr Knight and the Committee responded so positively to our call and agreed to undertake a detailed examination of the whole topic of sport-related concussion. Today's report both confirms our fears and puts forward a number of sensible suggestions that, we believe, are long overdue. Importantly, these measures will go a long way to make playing sport safer for both elite athletes, like Premier League footballers all the way down to ordinary grassroots participants, like those playing for their local pub team on a Sunday morning."
Mickey Ambrose added:
"For too long, football's authorities and I, it seems, other sports have dragged their feet on this issue. Even the landmark field study did not go far enough as it only looked at former male professional footballers like me while ignoring both women and grassroots players. The stinging verdict from Parliament, I hope, will encourage those who run our sport to treat this issue more seriously and bring in changes backed up by resources that will make all sport safer. Introducing a minimum concussion standard, agreed by UK Sport and the HSE, is the first step, along with the practical measures like raising awareness of this issue and rolling out concussion subs across all sports."
Mr Ambrose concluded:
"I want to thank the MPs who looked at this issue and hope that those who control our sport, like the FA, will respond positively and quickly to this timely report."