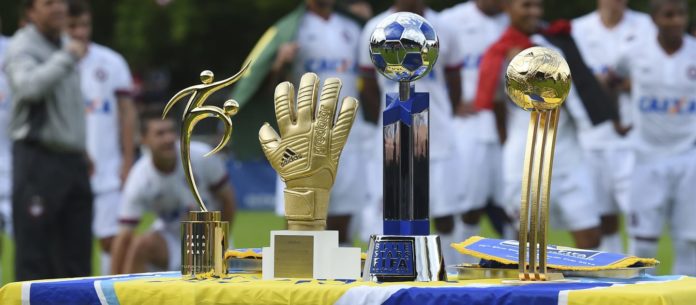 (FIFA) – Pep Guardiola, David Beckham, Kaka and Xherdan Shaqiri all launched their incredible international careers in Zurich at the Blue Stars/FIFA Youth Cup, and the 81st edition of this world-famous junior tournament is now almost upon us. Sixteen clubs from ten different countries will be heading to the Sportplatz Buchlern to battle it out on 30 and 31 May 2019 for the women's and men's titles respectively.
In pure footballing terms, once again there is an excellent line-up of teams. The inaugural women's champions from last year, BSC Young Boys Bern, will be back to defend their title, while Wolfsburg are also sending a junior team to take part. The Wolves' women's first team have achieved promotion two years in a row and are now up to the 2nd Bundesliga.
On the men's side, Dinamo Zagreb will be hoping to retain the trophy they took back to Croatia last year after going through the tournament undefeated. One of their main rivals is likely to be Sevilla from Spain, who have rising star 18-year-old Luismi Cruz on their books.
It will also be fascinating to see how a team from USA – namely Seattle Sounders – fare over in Europe, particularly since they have been investing a great deal of time and effort in their youth development in recent years.
The teams
Women (6): Vancouver Whitecaps FC (Canada), VfL Wolfsburg (Germany), FC Internazionale Women (Italy), BSC Young Boys Bern (Switzerland), FC Zurich (Switzerland), FC Blue Stars Zurich (Switzerland)
Men (10): Seattle Sounders (USA), Benfica Lisbon (Portugal), Boca Juniors (Argentina), FC Sevilla (Spain), Dinamo Zagreb (Croatia), PAOK Saloniki (Greece), FC Zurich (Switzerland), Grasshopper Club Zurich (Switzerland), FC Basel (Switzerland), FC Blue Stars Zurich (Switzerland)
What they said
"The tournament has a lot of good teams taking part but we have a very strong youth section. I think that the club will not only hold its own but should be able to cause a few surprises. We want to take the trophy with us back to Wolfsburg!"
Noelle Maritz (23), Swiss international and Wolfsburg player since 2013
"We can't wait for it to start. Young players, male and female alike, regardless of what level they're at, only want to do one thing, and that's kick a ball around! And when you can do it on a big stage, then it's all the more enjoyable. Travelling abroad was something special for us back when I was a youth player. You're representing your club, and to a certain extent your country as well. It was a challenge that I always loved."
Marcel Koller (58), Basel coach who took part in the Blue Stars/FIFA Youth Cup as a player over 40 years ago.
"The Blue Stars/FIFA Youth Cup really is a fantastic, prestigious tournament with a very attractive list of participating clubs. The Blue Stars/FIFA Youth Cup has always had big names and for us it definitely was a wonderful experience to be able to take part in this tournament."
Markus Babbel, a participant from 1990 to 1992 who went on to play 51 times for Germany and win UEFA EURO 1996.
The ball
All eyes are on it. It will ultimately decide who wins and who loses. It can be your friend or your foe – the match ball. The adidas Conext 19 is the ball that will be used at the Blue Stars/FIFA Youth Cup. It weighs in at 450 grammes and has a diameter of 70 centimetres. It will also be the official match ball at the FIFA Women's World Cup France 2019™ and has been made using identical technology to the Telstar 18, which was the match ball at the men's FIFA World Cup in 2018