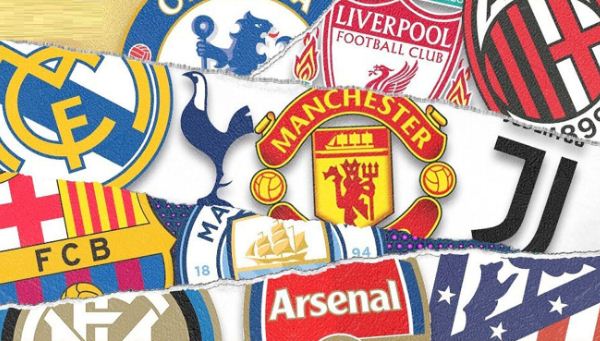 Last night saw the news break that a dozen of Europe's richest and most famous clubs plan to create a pan-European league.
Worryingly, the so-called 'big six' in England, Manchester United, Manchester City, Liverpool, Chelsea, Arsenal and Tottenham Hotspur, confirmed that they plan to join with other leading European clubs, Real Madrid, Barcelona, Atletico Madrid, AC Milan, Juventus and Inter Milan to form the new league, which would effectively replace the Champions League.
The breakaway clubs hope to be joined by Bayern Munich and Paris St-Germain, although neither have so far signed up to create a core of 15 'founding clubs' of the proposed European Super League. Five additional clubs would be able to qualify annually for the planned 20-team tournament.
The whole project is being bankrolled by the American investment bank JP Morgan, who is underwriting the league with a reported €3.5 billion of support and infrastructure investment.
The move, which sent shockwaves through the world of football last night has been condemned by the Premier League, the Football Association, UEFA, Prime Minister Boris Johnson, leader of the Opposition Sir Keir Starmer and a host of former players, including former England and Man United player Gary Neville, who criticised the move and advocated points deductions for the Clubs involved.
On Twitter, he said:
"This lot think they can sweep up £300m more each season than the other teams and then wander back on a Saturday and play with that advantage in the PL. Deduct points, fine heavily and embargo transfers. I hope they haven't bought some of the other 14 clubs".
Fan groups also lined up in opposition to the plan. Liverpool's Spirit of Shankly Supporters' Union commented:
"As fan representatives, we are appalled and completely oppose this decision. Fenway Sports Group [Liverpool's owners] have ignored fans in their relentless and greedy pursuit of money. Football is ours, not theirs. Our football club is ours, not theirs."
While the Manchester City FC Official Supporters Club posted a statement saying they are "…totally opposed to anything which creates a breakaway European Super League. This proposed new competition has no sporting merit and would seem to be motivated by greed. Furthermore, it has been created without the knowledge or input of any Supporters' Groups and once again shows those involved have zero regards for the game's traditions."
I share these concerns. I have no doubt that the European Super League would be incredibly exciting to watch, indeed, should it go ahead, it would be seductive to any lover of the game…BUT, and this is why I am strongly opposed, it would bake in the inequality into our current game and prevent the smaller clubs from competing on a level playing field.
Let me explain. Before the pandemic, the big six clubs in the Premier League who dominated the top of the league unsurprisingly had the highest turnover and wage bill. For example, Manchester City who topped the league had a turnover of £500 million and a wage bill of £260 million. While Manchester United who finished 6th had a turnover of £590 million and a wage bill of nearly £300 million. Compare and contrast this to the bottom six.
In 15th place was Burnley with a turnover of £132 million and wage bill of £89 million and in 20th place Huddersfield with a positively tiny turnover of £123 and wage bill of £63 million, or around one-tenth of Man U's wage bill.
The European Super League will merely bake in this equality by providing a predicted cash bonanza of around £300 million to each club involved, allowing them to continue to out-spend any rival by a significant margin.
If allowed, this will damage the game long-term, act as a disincentive to develop home-grown or local talent as you can go out and buy any player you need, and ultimately render the Premier League, FA Cup and so forth meaningless as, unless you are one of the big clubs, the chances of winning are somewhere between slim and no hope!
For this reason, the ESL must not be allowed to proceed, and governments across Europe and football's authorities must act now to stop this venture or take action to level the playing field and prevent this runaway league from destroying the competition at the top of the sport.