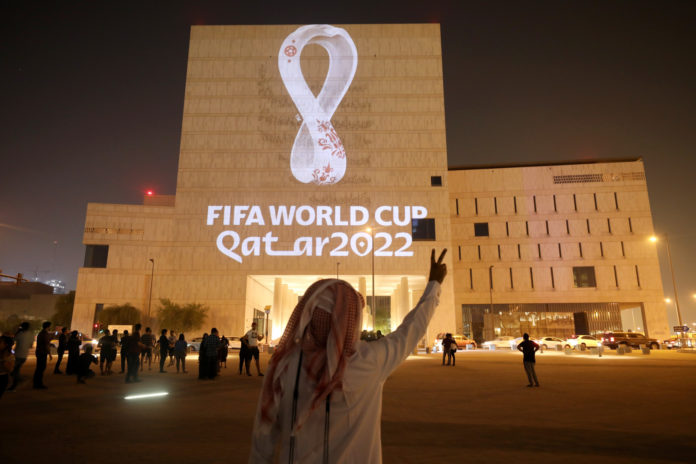 (InsideTheGames) – The 2022 FIFA World Cup in Qatar is now only 1,000 days away and preparations for the tournament are going well, organisers and FIFA boast.
"With 1,000 days to go, Qatar stands where no other host did before," FIFA President Gianni Infantino has declared.
"Qatar wants to amaze the world and is on track to achieve it.
"The FIFA World Cup 2022 will be a breakthrough from a social and cultural perspective.
"It will open the doors of this football-mad region, offering a new perspective to locals and foreigners, bringing people together and serving as a tool for common understanding."
Two of the eight stadiums that will be used during the World Cup have already been delivered, with organisers saying a further three – Education City, Al Bayt and Al Rayyan – will be inaugurated this year.
How those stadiums are being built – in particular in relation to the exploitation of migrant workers – is a contentious issue.
Amnesty International published research in September claiming hundreds or migrants working for construction and cleaning companies were forced to return home without being paid.
The Qatari authorities had passed new laws to strengthen workers' rights in November 2017 – including ending the "kafala" sponsorship system, which ties workers to their employers for up to five years and prevents some from leaving the country without their employers' permission – but campaigns say abuses remain.
In addition to the stadiums, new metro lines have been built and were used by travelling fans when Qatar hosted the FIFA Club World Cup in December.
Qatar claims more than 50,000 fans came from abroad to watch the tournament, which it and FIFA will study to learn lessons from.
"Test events give us a great opportunity to assess new stadiums, work with authorities, integrate and train the teams," said Colin Smith, Qatar 2022 managing director.
"That all provides us with an important insight into planning for the World Cup."
Hassan Al Thawadi, secretary-general of Qatar's Supreme Committee for Delivery and Legacy, said he "can only look forward with excitement, as well as some nerves," to the World Cup.
"We are determined to ensure that the first World Cup in the Middle East and the Arab world will set a benchmark in the history of hosting major sporting events," he added.
Accusations of corruption relating to Qatar winning the right to host the World Cup have also been an issue and ex-UEFA President Michel Platini was detained in June as part of an investigation into that decision.
American lawyer Michael Garcia's report for FIFA cleared the Qatar 2022 Bidding Committee of corruption but said the conduct of officials "may not have met the standards" required by world football's governing body, although he later conceded his report featured "erroneous representations".
Organisers have consistently denied any wrongdoing.
The World Cup will start on November 21 2022, with four of the eight stadiums in the Doha area.
The final will be played on December 19.
That means the tournament falls in the middle of the season for most of Europe's top leagues, much to their chagrin.