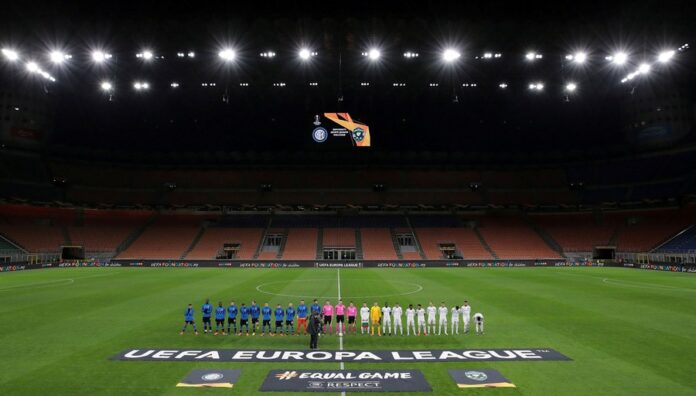 BORIS JOHNSON needs to allow football clubs to break free from the capacity restrictions placed on them by remembering how much the sport contributes to the economy each year.
For the last couple of weeks clubs in tiers, 1 and 2, have been allowed to welcome fans back into grounds in limited numbers – 4,000 in tier 1 and 2,000 in tier 2.
But that isn't enough for clubs who have been without any form of serious revenue for most of the year but to turn a profit with the costs associated with staging games in these times.
It is a much welcome sight and feeling by those who have been lucky enough to be able to get a ticket to watch their team back in action.
But football is nothing without fans who have started their day with a fry-up in a dodgy cafe washed down by a few pints discussing the important things in life.
Why the manager who only a few months before was the best thing since sliced bread now needs to be replaced before you have gone ten games with a win?
Throwing an outrageous Acca bet that promises to provide a boosting opportunity on social media before hunger returns and the temptation for a death burger proves too much.
Watching a game with fake crowd noise at home isn't the same as jumping on a train with your mates to some unwelcoming far-flung hell-hole at outrageous o'clock.
Exchanging chit-chat with Dave who you only see once a week but share a common bond – the club you love and whose 20 stones you will have to carry when your star striker bangs one in.
Going to a game in these awful times brings a sense of normality back to what has been a wretched year and one that nobody will look back upon with any fondness.
The Premier League alone contributes £7.6 billion a year to the economy and £3.3 billion on tax revenue, yet football has been treated appallingly over the last few months.
They are ready to hold test events with around 10,000 fans attending, to test technology, equipment and social distancing measures.
So why not let them? It just makes no sense that ministers seem so reluctant to work with the Premier League to allow a substantial increase in numbers.
Surely it's no more of a risk than allowing parks to stay open during the height of the pandemic where people in far greater numbers were able to enjoy themselves.
Grassroots clubs have been allowed crowds in the hundreds since August and again many of them need an increase to enable them to survive.
Football does so much good work in our communities, yet its fans are treated with contempt and like second class citizens on the say-so of science which has proven to be questionable at best.
Theatres and cinemas were allowed to open their doors much earlier, despite being indoors and surely posing a much greater risk to people's health than a Millwall cheeseburger.
So, Prime Minister, the time has come for you to work with football, instead of just taking and giving nothing back in return, because you need to remember that football fans have long memories.
And when you want to use a club for a football opportunity so it seems you are in touch with the people.
You may find out that they are no longer in business because they went bust because you didn't allow them to have sufficient fans back to pay the bills.
By Neil Fissler